Growing older in Africa
- Wits University
We begin to age the moment we are born and an ageing population in Africa has profound implications for people and public health, well-being and productivity.
Wits University in partnership with Harvard University hosts a public research showcase to share research on Health and Ageing in Southern Africa: Addressing Inequities over the Life Course. Academics, researchers, social scientists, and governmental, academic and civil society stakeholders will participate, along with eminent scientists leading related studies in BRICS countries, the US, UK, and Europe.
"We expect this showcase to be a milestone in adult wellbeing and development in South Africa and African environments – issues that inevitably will affect the achievements of the NHI [National Health Insurance] as well as realisation of the Sustainable Development Goals," says Dr Judy Dlamini, Wits Chancellor and host of the public research showcase.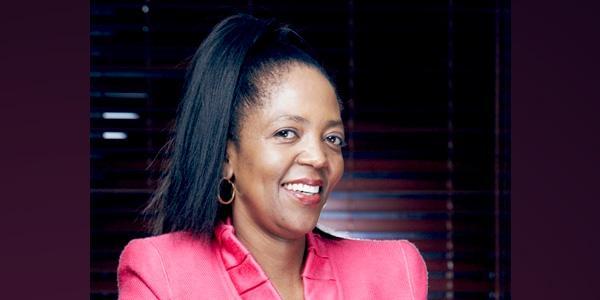 Topics to be covered include the reasons why ageing research is important; what we know about HIV and chronic diseases in middle-aged and older people in South Africa; the impact of ageing on health and social systems; social determinants, cognitive change and attitudes to ageing; and the impact of co-morbidities and frailties on productivity.
Ageing over the life course
People aged 40 years and older make up much of South Africa's working and pension-age population. Increased life expectancy requires that healthy ageing and productivity, and medical and care needs come to the fore – particularly in societies influenced by poverty, education and employment. While ageing poses critical economic and social concerns to high-income economies, such issues are less recognised but rapidly gaining in importance in South Africa.
"Although ageing begins when you're born, studies on ageing over the life course generally focus on those 65+ years and older. However, ageing is about everyone – not just old people," says Professor Steve Tollman from the MRC/Wits Rural Pubic Health and Health Transitions Research Unit (Agincourt) and co-leader of HAALSI – Health and Ageing in Africa: A Longitudinal Study of an INDEPTH Community in South Africa.
Growing older in Mpumalanga
The longitudinal study that HAALSI is embedded within is located in Bushbuckridge, a large rural area in Mpumalanga, northeast South Africa, adjacent to the Kruger Park and Mozambique. The Agincourt area, centred on Agincourt village (Matsavana), comprises some 31 villages and a total population of 120 000.
The HAALSI study reveals the physical, mental, functional and socio-economic implications of growing older, including HIV in older people and ageing-associated ailments, such as dementia. Population ageing is a global phenomenon and this is happening rapidly – sometimes prematurely – in low- to middle-income countries (LMICs). South Africa in particular is undergoing a dramatic demographic and epidemiological transition, and little is known about the socioeconomic determinants or consequences of transition, including ways to harness the positive impacts and mitigate the negative.
"The HAALSI study is set up to inform us about morbidity, mortality and aetiological [causal] factors shaping those trends," says Professor Xavier Gómez-Olivé, a HAALSI lead author and Research Manager at Agincourt.
Dr Lisa Berkman, Director of the Harvard Center for Population and Development Studies and Principal Investigator with Tollman, says: "We aim to describe the biological, behavioural, social and economic determinants and consequences of health and ageing in rural South Africa, as well as build capacity to examine cross-country differences in risk factors for health and well-being," adds
The economics of ageing in the Global South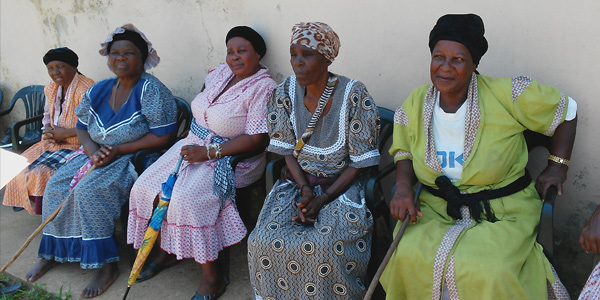 The HAALSI study was established as a harmonised sister study to the Health and Retirement Study (HRS) in the United States and other similar studies worldwide, including ELSA in England , TILDA in Ireland, SHARE in Europe, CHARLS in China, LASI in India, and ongoing studies in Mexico, Brazil and Indonesia.
Although ageing-related conditions, such as dementia, are topical in high-income countries, in LMICs, people are ageing earlier and often prematurely. This is reflected in the relatively young age that conditions like stroke (CVA – cerebrovascular accident) are experienced. The reasons are not entirely clear and could relate to widespread poverty, adversity during critical periods of development, as well as poorer education.
South and southern Africa is the country/region with the world's highest number of people living with HIV, but the successful largescale rollout of antiretrovirals (ARVs) in the 2000s and after has enabled HIV positive people to live now well into their 70s. Previously, in the pre-ARV era, HIV/AIDS killed people in young adulthood or even earlier. Similarly, people in rural South Africa are living longer.
"ARVs have enabled people to live longer but we are concerned whether they are ageing healthily and what is their quality of life? Most ageing studies are conducted in high-income countries. The seminal Health and Retirement Study [in the USA] revealed that ageing is not just about getting older – it's also about money: how society can positively take on the costs of a growing population of older citizens," says Tollman.
Economists tended to lead many of these studies in high-income countries because of the implications of ageing on the fiscus and specifically the costs associated with retirement and medical and social care. With an interest in the "dependency ratio", economists were focused on the pressure an economy faces in supporting its youth (under-15) and elders (over 65).
Before HAALSI
In the United States, the Health and Retirement Study (HRS) was the original and (initially) largest of its kind in the western world conducted in a high-income setting. Dr Richard M. Suzman, a Wits alumnus, initiated this National Institute of Aging (NIH)-funded study in 1990, in his capacity as Director of the Division of Behavioural and Social Research of the National Institute on Aging (NIA). This first generation study would become the foundation for similar studies worldwide.
"It was Richard's dream to bring these studies to Africa and the HAALSI South African study is the first of these. The Harvard-Wits partnership and engagement with responsive local communities,, coupled with outstanding support from the National Institutes of Health, the South African Medical Research Council and the Department of Science and Innovation, facilitated ageing-related research in rural South and southern Africa. We envisage expanding this important research across South Africa, and to Ghana, Tanzania, Kenya, and further afield, hopefully with strong support from local and African partners," says Tollman.
About Agincourt
The longitudinal study that HAALSI draws from is located in Bushbuckridge, a rural district in Mpumalanga, South Africa. The town, Agincourt (Matsavana) comprises 30 villages and a population of 120 000. Rural health and population studies covering birth, death and migration – and related interventions – have been underway here since the early 1990s. The Agincourt community is representative of a rural southern African population and thus ideally positioned for HAALSI.
About HAALSI – Health and Ageing in South Africa
The MRC/Wits Rural Public Health and Health Transitions Research Unit (Agincourt) in rural northeast Mpumalanga has conducted longitudinal observational and intervention research along the life course with the Bushbuckridge community for over 25 years, and the Harvard Center for Population and Development Studies has led research into ageing in sub-Saharan Africa since 2013.
HAALSI includes a cohort of 5059 people aged 40 years and older in a rural South African community. It is a highly interdisciplinary study aiming to investigate over time the social, economic and biological risks for chronic health conditions, whether infectious or non-infectious, in a random sample of adults 40 years and older in the Agincourt sub-district. HAALSI focuses on cardio metabolic disease, HIV/AIDS, cognitive functioning and dementias, multi-morbidity and their social and economic correlates, as these are of special interest in South Africa as it undergoes profound social, epidemiological and demographic transitions. HAALSI has measured:
Social conditions including early childhood, family, social networks, mobility, migration, and household characteristics
Economic conditions and productivity
Cognition and mental health
Health
Health behaviours
Physical function and performance
Anthropometry and biomarkers
About the first, second, and third generation ageing studies
In the United States, the Health and Retirement Study (HRS) was the biggest study of its kind in the western world conducted in a high-income setting. It preceded the so-called second generation of research, exploring ageing in Europe and spawning several studies: the English Longitudinal Study on Ageing (ELSA), The Irish Longitudinal Study on Ageing (TILDA) and the Survey of Health, Ageing and Retirement in Europe (SHARE).
Third generation studies have focused on South America and Asia. These include the China Health and Retirement Longitudinal Study (CHARLS), the Longitudinal Aging Study in India (LASI), and studies in Mexico and Brazil. The HAALSI study in South Africa forms part of this third generation of research, which envisages national, regional, and continental expansion.