Africa Rising - the future of investment
- Wits University
Unique Wits-researched UN report maps out key areas for African cities to attract Foreign Direct Investment.
Unique Wits University and Erasmus University initiated UN-Habitat report sends a clear message to governments on the African continent seeking to attract Foreign Direct Investment (FDI):
Improve your policies and governance;
Diversify investment sectors and compete in the continent and globally;
Invest in (higher) education to create a skilled workforce that is attractive to investors;
Aim for investments in IT and manufacturing to foster economic growth rather than resource extraction;
Focus on food investment - Africa needs an "agricultural revolution" – one of medium and hi-tech food production around cities.
Drawing on a database of Foreign Direct Investment (FDI) flows between roughly 1 200 world cities and covering a period between 2003 and 2017, The State of the African Cities 2018 report: The geography of African investment has been hailed as an invaluable resource for African cities wanting to attract investments and for investors around the world looking to understand the geography of investment in Africa: Where are the places that are growing?

Releasing the full report today, the United Nations Human Settlements Programme (UN-Habitat) states that if guided wisely FDI can provide credible solutions to inequality, urban poverty and unemployment alleviation.
"The aim of the study is to contribute to policies that can turn African cities into more attractive, competitive and resilient FDI destinations and how to use investment to improve economic development," says Ronald Wall, Full Professor and Chair in Economic Development of the City of Johannesburg in the School of Economic and Business Sciences (SEBS) at the University of the Witwatersrand. Wall initiated the research and is also the chief researcher and author of the report (see more below).
"Cities shape the economic performance of entire countries and regions and should therefore be viewed as constituent parts of regional economies of scale. In advancing the economic development of the African continent, while addressing high levels of income inequality, unemployment and poverty, the five major African regions, within the responsibility of their respective regional institutions and the African Union, should closely collaborate to target different sources of FDI worldwide. Attracting global FDI is highly competitive and therefore regional cooperation is critical to amplify individual cities' and nations' negotiation strength," says Wall.
Key aspects of FDI in Africa
Using geographic information systems (GIS), network analysis and econometric techniques, Wall and fellow researchers tracked and mapped some 200 000 investments from city-to-city around the world, to reveal some key aspects of FDI in Africa:
Africa's weak attachment to the backbone of the world economy is clear with North-North investments still reigning supreme, while North-South and even BRICS country direct investments lacking far behind in flows of capital;
Africa attracts just 5% of global FDI despite being home to 15% of the global population; however, recent FDI growth rate in Africa is the second highest in the world;
Western Europe is still the largest investor into Africa, followed by Asia, North America and Africa itself;
Johannesburg, Nairobi, Lagos and Cairo are highly strategic cities in African and global FDI networks;
Exploring four industrial sectors – manufacturing, services, Hi-tech and resources – the report shows that Hi-tech has the highest FDI growth rate although still on a small scale, and in limited locations, with Cairo and Johannesburg taking the lead as Africa's most competitive cities for innovative industries.
The power of Johannesburg
A case study on Johannesburg, researched and written by Professor Umakrishnan Kollamparambil and Rubina Jogee from the Wits School of Economic and Business Sciences, explores how "Jozi" it is not only the economic powerhouse of South Africa but also the gateway to Africa for multinationals and corporate investments:
Johannesburg and Gauteng constitute a financial hub for the entire African continent;
The data reveals the city dominates as a destination for FDI in industrial activities such as technical support centres, sales and marketing, ICT, education, logistics, and the headquarters of multinationals;
The city is the Africa's dominant internet centre and ranks as the 23rd city in the world in terms of telecommunications;
Foreign firms site lower labour cost as giving Johannesburg a competitive edge over advanced economies;
The UK is the single-largest source of FDI into Johannesburg, accounting for a quarter of all FDI between 2003 and 2015; followed by the USA and Australia;
From Asia, it is China and India that figure as prominent investors in the city;
Many foreign firms chose to locate their headquarters in Johannesburg due to the city's superior connectivity with the rest of African and the world;
What African governments need to do to attract more FDI?
From the results of the study it is clear that what governments do, matter.
Says Wall: "In an age of globalisation and the emerging Fourth Industrial Revolution, the role of African cities and urbanisation must reverberate the long-term economic, spatial and demographic planning of the continent.
"What we have seen in the study is that around the world FDI/investments decreases inequality but in Africa it can increase inequality. One of the reasons for this is what is called 'absorptive capacity'. Governments need to ensure that graduates are match-making with global demand of companies. Otherwise multinationals cannot employ a local workforce."
"From the results it is clear that government policies play an important role. The more a government invests in higher education, the better students can be educated to match the demand in the investment world and multinationals can therefor find local talent instead of importing skilled workers."
With good governance practices, this can make an African city/country much more attractive to investors.
Hi-tech food for the future
Going forward, the report warns that food security will in the near future be one of Africa's biggest challenges. Africa has a huge food-producing potential with highly arable land and 60% unemployed youth. But the continent still needs an "agricultural revolution", which should go hand-in-hand with its rapid urbanisation. Thinking of medium tech and high-tech forms of farming, and particularly peri-urban farming.
The current negative stigma of poverty and subsistence agriculture needs to be changed into one of medium and high-technology food production.
"Africa imports a lot of its food and we are going to run out of food. But the report shows that while we still need big crops, such as maize, modern agriculture and farming today is happening just outside cities with medium and hi-tech technologies.
"There is a need for a new strategy for food FDI in Africa and partnerships with local authorities to stimulate capacity building, new technologies and job creation through industrial food production," says Wall.
ABOUT THE REPORT
Unique features about the report:
Professor Ronald Wall (see biography below) initiated the report; and helped to secure funding for the research and report; and is the chief researcher and author of the report. The UN has, thus, for the first time included the logos/branding of the partners, including that of Wits/SEBS, on the front cover of the report.
The African Cities report is based entirely on a central database developed by Wall that has primary research: fundamental, unique data and analysis that are "very innovative research" undertaken the last 18 months. The database has over 200 000 investments from city-to-city around the world. With the raw data, for instance, you can track the investments from a multinational company around the world to see how much is invested in different sectors; the size of the investment; and particularly, the city from which the investment originates to the city where it is invested.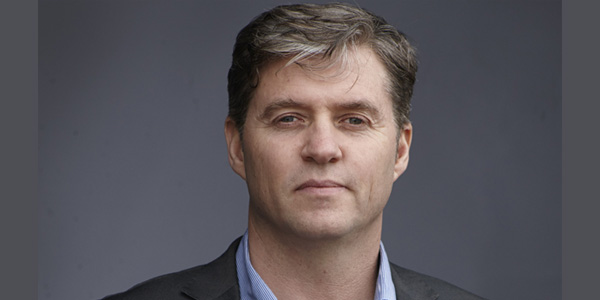 ABOUT PROFESSOR RONALD WALL
Professor Ronald Wall holds the Chair in Economic Development of the City of Johannesburg based in the School of Economic and Business Sciences (SEBS), Faculty of Commerce, Law and Management at the University of the Witwatersrand in Johannesburg, South Africa. He is also the Head of the Urban Competitiveness and Resilience (UCR) department at the Institute for Housing and Urban Development Studies, at Erasmus University in Rotterdam, The Netherlands. He holds a PhD in Economic Geography from Erasmus School of Economics, and MSc in Urban Design from the Academy of Architecture and urban Planning in Rotterdam. He has been published widely in both urban development journals and leading economic geography journals. Currently he is a member of the Wits Urban Hub, which is a multidisciplinary center for African city research that is currently being developed by various Wits Faculties including economics, health, governance, architecture, engineering and sociology.
His research concerns global and regional economic development, inter-city network analysis, urban planning studies and architectural research. Current researched topics are wage inequality, food security, happiness economics, urban economic competitiveness, foreign investment developments, smart cities, regional studies, food security, architectural branding, and the economics of architecture, and green economy. His skills include econometrics, network analysis, geographic information system (GIS), strategic planning and urban design. His key interests are to integrate urban science, urban planning and urban design processes, with the aim of achieving resilient and sustainable cities.
Wall's work emphasises the importance of understanding cities across local, regional and global scales, and how network interactions between these scales affect the development of urban agglomerations, with the aim of achieving higher competitiveness and resilience.