Guardians of the democracy
- Nhlanhla Nene
Public-private sector relationships should serve society broadly and when it starts serving the interest of a individuals it undermines our hard-won democracy.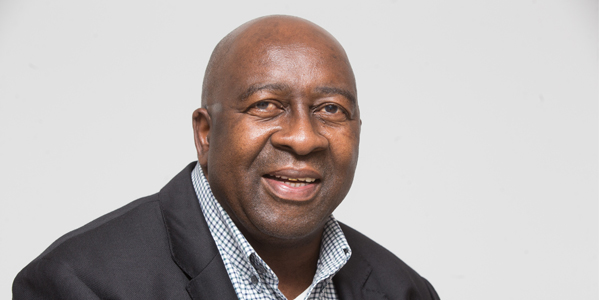 Few would argue that we, as a country, are going through a very difficult phase, politically and economically. But I believe that times like these compel us to reflect on where we are and where we are going as a nation. Each one of us has a responsibility to work ourselves out of this quagmire.
The big picture
I say this not only as a member of the African National Congress (ANC) and a former government minister, but also as an ordinary South African. It is not only the ANC that is taking strain, but the whole country. I argue that we need to guard against taking a narrow view – by which I mean targeting one organisation, family, or individual.
My view is that a captured state is linked to a weak relationship between the private and public sectors. It is deeply worrying when that relationship reaches a point where the state is being taken hostage and resources are being misappropriated. The public-private sector relationship should serve society. However, when it ends up serving the interests of a narrow group of individuals, I believe that it is a very sad state of affairs, because it is ultimately the poor who suffer.
This situation requires us to broaden our investigation beyond just one family or group, otherwise we, too, are trapped in serving the narrow interests of a particular group instead of serving South Africa and its citizens. I welcome a full investigation to expose state capture; I believe the nation deserves to know what has transpired.
The public private affair
If the public and private sectors cooperated as partners and focused on good leadership and sound operating models, our state-owned enterprises (SOEs) would be in an entirely different situation. My view is that when the government bails out South African Airways, it should only do so in conjunction with putting in place the right leadership, and ensuring that the airline is operationally sustainable in the long term.
I believe that one of the reasons for the challenges facing our SOEs is the lack of requisite high level skills. Universities and business schools have the capabilities to produce high level skills in adequate measure, to produce ethical leaders of the future and to assume the responsibility for addressing the country's skills deficit.
I have the privilege of serving on the board of Arise, a development finance institution headquartered in the Netherlands, which envisages building a stronger African economy. I believe this company is a working example of a strong public-private sector relationship that benefits society. Working with the Netherlands' largest co-operative bank and a Norwegian government investment fund for developing countries, this strategic public-private partnership works to grow emerging market economies, whilst simultaneously ensuring a sound return on investment for shareholders. There is much we can learn from such a strategic partnership. In South Africa, mistrust between the private and public sectors is costing us dearly.
Guarding democracy
As we move towards the ANC's elective conference in December, we need to realise that the ANC of today is very different to the ANC of 1994. The party is attracting a different kind of membership, and stalwarts who served the ANC selflessly have left to establish their own external structures, as a voice of reason. Today's challenges are very different to the challenges of the past and the instability in our political structures is breeding uncertainty.
South Africans need to be vigilant and I have seen increased vigilance in our country recently and in certain of our institutions. Importantly, we view institutions like the Treasury, the Constitutional Court, and the Public Protector, as strengths of our democracy. They are guardians of our democracy and we need to guard them.
We have seen vigilance in organisations that have taken a stand against state capture and corruption, for example, the banks and others who are drawing a line in the sand, saying: If your company is tainted, we will not do business with you until your name is cleared.
If we are to pass on a country to our children and grandchildren that are in better shape than the one we inherited, we need to guard the legacies of our institutions and establish strong public-private sector relationships that serve the best interests of the country as a whole. A narrow, self-serving focus threatens the next generation.
Nhlanhla Nene is Honorary Adjunct Professor in Wits Business School and the former Minister of Finance.
Read more about capital in the context of political economy, monopoly capital, corruption and ownership in the third issue of Wits' new research magazine, CURIOSITY.