Wits leads innovative African laboratory network initiative
- Wits University
The Wits-led African Innovation Laboratory Network (iLEAD) launched today with a mission to integrate and optimise laboratory systems to improve patient care.
Wits School of Pathology researcher, Professor Wendy Stevens and her team lead the African Innovation Laboratory Network - iLEAD (Innovation: Laboratory Engineered Accelerated Diagnostics) - an initiative to advance innovation in medical pathology laboratory systems and diagnostics.
iLEAD aims to integrate laboratory systems and tackle obstacles to often-neglected laboratory space in Africa. iLEAD will stimulate new ideas and processes for diagnostics and laboratory systems specifically as well as innovate across the laboratory value chain generally.
"We hope that, in addition to diagnostic and pathology services, we can stimulate new approaches to unique patient identification, sample collection and logistics, as well as continuous quality monitoring and connectivity. We also intend to explore big data management and a variety of innovative pathology and molecular solutions," says Stevens, who is an expert in laboratory medicine and a specialist in haematology and has driven multiple innovations in pathology services.
Her team of researchers established the first HIV laboratory in the National Health Laboratory Services (NHLS). Most recently the team implemented the WHO-endorsed TB diagnostic test, Gene Xpert, at scale across 64 centres, making this the leading global programme for molecular implementation of gene Xpert testing globally.
The iLEAD network comprises three collaborating centres in South Africa, Mozambique and Senegal respectively. Professor Souleymane Mboup will lead the centre in Senegal and Dr Ilesh Jani, Mozambique. Stevens, who is head of Molecular Medicine and Haematology at Wits, head of the National Priority Programme of the National Health Laboratory Services (NHLS), is responsible for the South Africa centre and for the overall project. These researchers are familiar with the unique implementation and maintenance of laboratory services required in Africa at scale.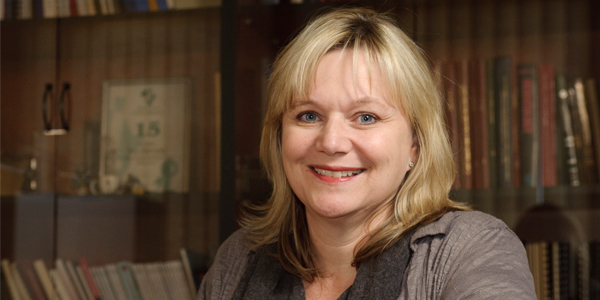 iLEAD's network merges expertise within the fields of basic science, research and development, clinical research, implementation and translational science, marketing and business development, to accelerate the introduction of novel solutions for African and global health security. iLEAD, which was established with seed funding from the Bill & Melinda Gates Foundation, will leverage public-private partnerships to help drive tailored innovations towards these goals.
iLEAD will establish an Innovation Pipeline to help innovators develop products from 'concept and design' through 'clinical validation for launch readiness'. As successful innovations exit the pipeline, they will be introduced to iLEAD's network of implementing partners to drive real-world impact on patients.