A leader among leaders in archaeology
- Wits University
The National Research Foundation (NRF) has awarded an A1-rating to Professor Lyn Wadley.
After a rigorous evaluation process, the NRF recently announced that Professor Lyn Wadley, a joint Honorary Professor of Archaeology in the School of Geography, Archaeology and Environmental Studies, and the Evolutionary Studies Institute at Wits University, has been awarded an A1-rating.
Previously rated in the A category (level A2) where researchers are "unequivocally recognised by their peers as leading international scholars in their field for the high quality and impact of their recent research outputs", Wadley has now been placed in the A1 sub-category, where she is:
recognised by all reviewers as a leading scholar in her field internationally for the high quality and wide impact of her recent research outputs
A leader among leaders
"This is truly outstanding. It means she is a leader amongst leaders and hailed as one of the global leaders in the field. One cannot overemphasize the importance of this achievement," says Dr Robin Drennan, Director: Research at Wits.
Wadley has made numerous contributions to archaeological studies.
"I am passionate about the research that I do and am not driven by a need for reward. Nonetheless, I am pleased to bring this honour to Wits which has encouraged my work for many years. In addition, an NRF rating provides credentials that smooth the path for ongoing research," says Wadley.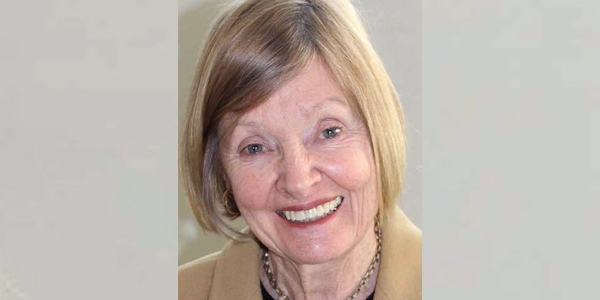 Research
Her specialty is the African Stone Age: Middle Stone Age (which lasted from approximately 300,000 to 25,000 years ago) and Later Stone Age (the last 25,000 years).
She is best known for her Middle Stone Age excavations in the rock shelter, Sibudu, KwaZulu-Natal, 1998 - 2011. This site has exceptional organic preservation. Final Middle Stone Age occupations of about 38,000 years ago are at the top of the sequence and the site has been excavated into deep layers with an age of approximately 77,000 years ago. She is now excavating with an international team at Border Cave, KwaZulu-Natal.
By the end of 2016, Sibudu was the subject of more than 100 peer-reviewed scientific papers, many of which are authored or co-authored by international collaborators. Amongst the novel data from the site is the oldest evidence for plant bedding and medicinal plant use in the world.
Wadley's current research is dedicated to the cognition of people who lived in the Middle Stone Age. She has conducted many experiments in order to replicate activities observed in the Middle Stone Age. This work includes heat treatment of rocks, ochre and seeds, and hafting of stone tools with compound adhesives made from natural products like ochre and plant gum. Such replications enable interpretations of the cognitive abilities of people who used the various technologies.
About the NRF rating
The National Research Foundation (NRF) rating system is an initiative that aims to build globally competitive scientific research in South Africa. It is a valuable tool for benchmarking the quality of South African researchers against the best in the world. NRF ratings are allocated based on a researcher's recent research outputs and impact as perceived by international peer reviewers. The rating system encourages researchers to publish high quality outputs in high impact journals/outlets. Rated researchers as supervisors will impart cutting-edge skills to the next generation of researchers.