Providing a safe home away from home
- Wits University
All titles went out the window – there was no manager or boss position – we all had to help where we could.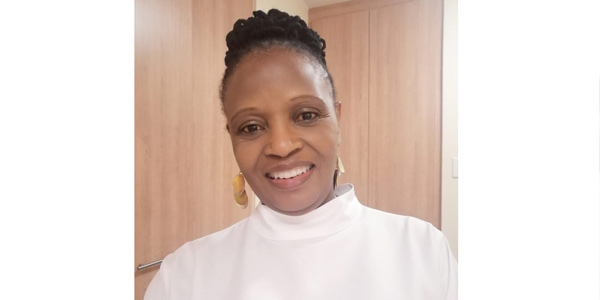 From the beginning of the first national lockdown in March 2020, Setsi Sekati had to put on her cape and make sure that students were safely evacuated from their residences on time. As a Cluster Manager responsible for three of the 18 residences, this was no mean feat, since no one had a clear idea of the threat of the virus, and panic was high.

"Students were facing a lot of challenges such as no money to go back home as this was an unscheduled break. Some wanted to be tested for the virus because they feared taking the virus back home to family members who had comorbidities, and couldn't risk infecting them," said Sekati.
It was left to Sekati and her team to manage these fears and expectations whilst
liaising with colleagues in Student Affairs regarding students in distress. This distressed group also included international students with travel restriction who could not travel outside of South Africa and return to their homes.
Residences in Sekati's portfolio also accommodate health sciences students who are based close to the Faculty of Health Sciences. This cohort of students was amongst the first to return to campus meaning that her cluster was one of the first that needed to prepare for students to return safely.

"It wasn't an easy time for any Cluster Manager as most of the work was done with a limited number of staff. Balancing operational needs and students needs was difficult and it required balancing service delivery with protecting lives, especially since most staff members travel in public transport," says Sekati.
One of Sekati's nominees wrote: "Setsi went above and beyond what her job title requires of her and was constantly on calls with wardens, liaising with faculties and departments when students were not well, lost family members or were either exposed or contracted the virus. She supported students through their isolation periods, she made sure the dining hall delivered food to the students, and in many instances took the food to the students herself."

For staff members who report to her, Sekati was also a pillar of strength, taking time to constantly update them with the latest information about the virus so that they too could protect their health and those of their families.

"I am a spiritual person and I draw my strength from that and the strong link I have with my family. Apart from this, just knowing that I am making a difference in someone's life by doing my job – that counts for a lot," says Sekati.