Academics and policymakers convene to reshape SA's education sector
- Wits University
The Wits School of Education (WSoE) hosted the Department of Basic Education (DBE) to re-envision South Africa's education sector.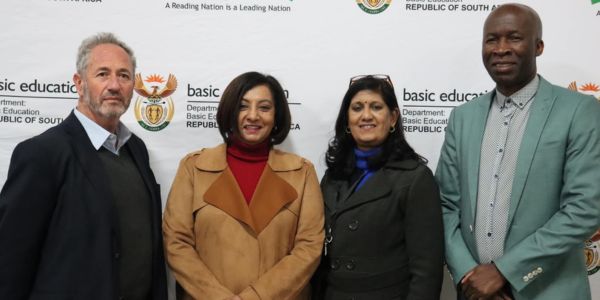 Academics, policymakers and educators gathered to discuss and collaborate on the future of South Africa's education sector. This information sharing session aimed to align and streamline efforts to support education, with a strong focus on Early Childhood Development (ECD), The Reading/Language Policy, and the Three Stream Model.
Speaking at the opening of the event, Professor Juliet Perumal, Head at Wits School of Education, expressed her pride for the academics who contributed to the success of policy development. She emphasised the importance of collaboration in shaping the nation's educational landscape.
One of the prominent contributors to the policy developments is Dr Colwyn Deborah Martin, Senior Lecturer, and Head of the Foundation Studies Division at WSoE. Martin's dedication to social justice, transformation, and equity in early childhood teacher education is evident in her contributions to the Project for Inclusive Early Childhood Care and Education (PIECCE).
Martin's contributions were instrumental in developing key elements of Early Childhood Care and Education initial teacher education programs. Her involvement included defining knowledge and practice standards, crafting a play framework for children from birth to age four, and creating support materials for program design, with a particular emphasis on the concept of childhood.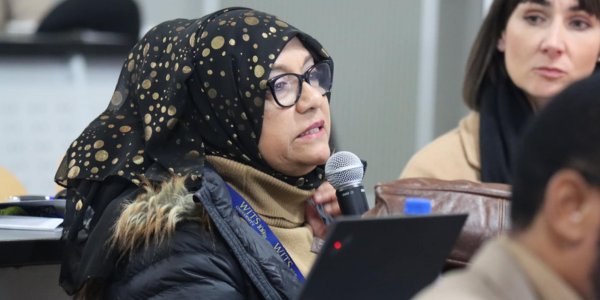 The WSoE is committed to increasing access to qualifications for early childhood care and education (ECCE) teachers. They have introduced a Bachelor of Education (ECCE) to support this initiative.
Furthermore, WSoE's Professor Brahm Fleisch, who worked on a policy document that outlines planning components for the Three Stream Model, said he worked collaboratively on developing a comprehensive model.
"The document outlines 11 areas that required comprehensive planning including the link between subjects and the world of work, costing and financing of occupational subjects, infrastructure requirements, demographic surveys to ascertain geographic distribution of offerings, teachers supply and demand issues related to access to occupational subjects in schools, legal and governance issues, and work place learning."
In the pursuit of excellence in SA's education sector, collaboration between academia and key institutions is proving to be a driving force. Professor Lee Rusznyak, Director of the Wits Legitimation Code Theory (LCT) Hub, underscores the importance of such collaboration in strengthening the provision of teacher preparation nationally. Rusznyak worked with the South African Council for Educators (SACE) to develop a national set of professional teaching standards. Following this, she worked with Professor Elizabeth Walton on the PrimTed project to research the development of knowledge and practice standards for inclusive education.
"The standards that have emerged are the result of collaboration between stakeholders who hold different priorities and perspectives. Reaching consensus on the standards was made possible by robust debate and the commitment of contributors to the process," says Rusznyak. These standards have informed course development in teacher education programmes and will inform revisions to the policy that governs teacher education, the Minimum Requirements for Teacher Education Qualifications Policy.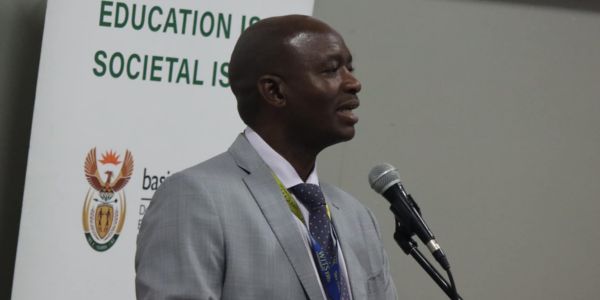 The Department of Basic Education released the Progress in International Reading Literacy Study (PIRLS) results, Early Learning National Assessment (ELNA) and Systemic Evaluation results in 2023. They have done a thorough analysis of the results and drafted a strategy to address shortcomings of these results. In addition, they are designing the Competency Framework that is ready to be shared with these strategic partners.
"This has been an excellent engagement which has been appreciated by all role players. A symposium with all our universities, private and public. We leave this meeting enriched with lots of information, lots of insights, and lots of things that we still need to go back and reflect on. Overall, it's been an overwhelming success, " said Basic Education Director General Mathanzima Mweli.
This collaboration between academia and policymakers demonstrates a commitment to shaping a brighter future for South Africa's education system, with a focus on early childhood development, literacy, and inclusive education. The strides made in this information sharing session promise a more strong foundation for the country's learners.