Global President of Schools of Social Work visits Wits
- Wits University
International President of Schools of Social Work visits Wits to discuss preparing the next generation to keep pace with the needs of society.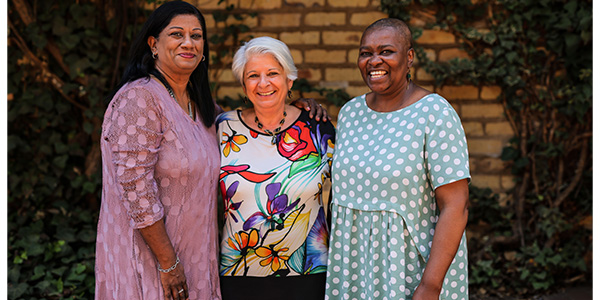 Professor Annamaria Campanini, President of the International Association of Schools of Social Work (IASSW) paid a visit to the Social Work Department in the School of Human and Community Development (SHCD) at Wits, as part of her trip to South Africa.
She was accompanied by the former president of the Association of South African Social Work Education Institutions and Professor from the University of Johannesburg, Varoshini Nadesan.
The Wits visit on 24 January 2023 included a meeting with 16 staff members from the SCHD. Discussions focused on the state of the world and changes in the discipline, social works' research agenda and matters related to support for social work education worldwide, amongst others.
Campanini emphasised the need to focus the ongoing needs of society and thus refocusing social work research, mitigating and preventing disaster in climate change – green social work.
She called on the Department, which is one of the leaders in the country and continent, to strengthen support and collaboration in countries where social work education is underdeveloped.
Dr Busisiwe Nkala-Dlamini, Head of the Social Work Department, said this is an exciting time for the School and is energised by the Wits 2033 strategy. One of the four focus areas of the strategy is to put more vigour in to achieve social impact and ensuring sustainability in all aspects of university life.
IASSW's main objective is to amplify the voice of international social work education in the world. Schools of social work are represented in IASSW with the aim of fostering excellence in social work education.
Campanini said the IASSW will continue to forge relationships with Wits with the view of exchanging research and looking into best practices.