Glen Nwaila to lead the Wits Mining Institute
- Wits University
Economic geologist and machine learning practitioner takes the reins.
The Wits Mining Institute (WMI) has named Professor Glen Nwaila as its new Director, effective 01 May 2022.
Nwaila will lead the Institute's strategy, innovation, research and development, technology transfer to the mining industry. He will also drive environmental, social, and governance initiatives through partnering with leaders across the mining and extractive industries, academia, and government networks to meet the evolving and diverse needs for sustainable development and technology transfer in the minerals industry.
The Wits Dean of the Faculty of Engineering and the Built Environment, Professor Thokozani Majozi says: "I would like to congratulate Professor Nwaila on his appointment to this important position on behalf of the Wits community. He has the academic credentials, industry experience, and agility to steer the Wits Mining Institute in a new direction, especially as Wits starts its strategic journey to 2033."
"His knowledge and expertise span several areas, and his leadership experience positions him well to propel the institute to greater heights. I must add that we were fortunate to have a large number of excellent candidates apply for this position, and I would like to thank everyone who participated," adds Majozi.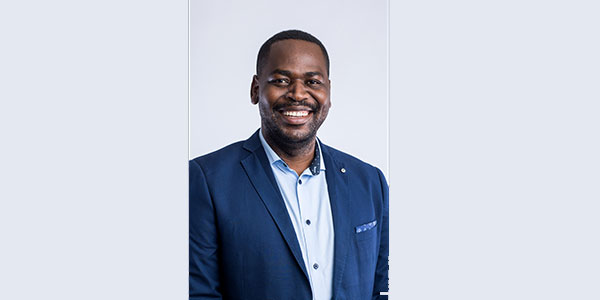 Prior to joining Wits in 2018, Nwaila worked in the mining and consulting industries, where he led teams of mining professionals and led audits in the mineral resources and extractive metallurgy plants. At Sibanye Stillwater, Nwaila led the geology functions in the Driefontein operations. He also served as Manager at Deloitte Technical Mining Advisory. He has also served as an Erasmus Mundus Scholar at Uppsala University since 2018. Nwaila completed his PhD in Geosciences (Magna Cum Laude) at the Julius-Maximilians-Universität Würzburg in Germany. He holds a Masters degree in Chemical Engineering from the University of Cape Town and an Honours in Geology from the University of Johannesburg. He was recently appointed to the 35 IGC Legacy Fund's Board of Directors. He is a Professional Natural Scientist with the South African Council for Natural Scientific Professions and is a Fellow of the Geological Society of South Africa. He is also the Visiting Adjunct Professor at the School of Geosciences, Wits University.
Nwaila says he is excited to be stepping into this role.
"A range of research entities at Wits are exploring new ideas across various disciplines to address critical global challenges. Sustainable development and digital innovations are some of the solutions," Nwaila.
"Under my direction, the WMI will aim to bridge the gap between traditional disciplines, such as geosciences, public health, humanities, and engineering, with modern disciplines such as data science, artificial intelligence and machine learning. We anticipate that a range of research products would come from the WMI by overcoming the constraints posed by individual disciplines through interdisciplinary research and development. My role at the WMI will be to focus on one of the centenary goals, that is, "Building low-carbon economies through future mines and minerals."
"I am honoured to accept the directorship of this prestigious Institute," says Nwaila. "
I am excited to work with the its many great academics, researchers, students, and staff to help it continue to flourish."