Thank you, Witsies!
- Professor Zeblon Vilakazi
From the Desk of the Wits Vice-Chancellor and Principal, Professor Zeblon Vilakazi: We are stronger because of the diversity of our people and our ideas.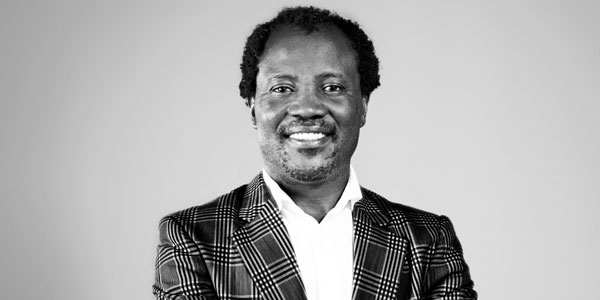 We are on the cusp of our Centenary – our 100-year-old story – which provides an opportune moment for us to reflect on the challenges of our past, and to build on our successes, as we cast our gaze towards #Wits2033.
If we look through our time tunnel, we learn that some things have not changed – the commitment to academic and research excellence on which this University was founded, the search for truth and justice, and the making of decisions based on reason, logic, facts, and scientific evidence.
Looking forward, we need to build on these strong foundations, in order for Wits to become the undisputed global university that will tackle the complex problems of the 21st Century from the perspective of the Global South, using our multidisciplinary strengths. Recent global events have demonstrated that while South Africa may have some of the best scientists in the world, we operate within a challenging context characterised by global asymmetries of power and associated projections, and if we are to secure our own futures, we must address our major societal and planetary emergencies, many of which are still unknown.
We need to remain the reference point in Africa on medicine and be at the forefront of science that ensures better health for all. We need to address the scourge of inequality and gender-based harm, we must ensure our economic sustainability, and address the climate emergency with urgency. We need to integrate the convergence of the digital exponential with the biophysical world and ensure that it benefits society. These are only some of the major challenges on our doorstep.
MMXXI
This moment also allows us to reflect on this year - characterised by change and uncertainty, but filled with stories of progress, resilience, and hope, that enables us to advance as humanity.
We successfully completed the academic programme despite the challenges associated with the pandemic, made great advances in research, and teaching and learning, and put Wits on the map in all aspects related to tackling the global pandemic.
The University also passed the Covid-19 mandatory vaccination policy, which will be implemented from 1 January 2022 (although everyone will have until 1 March 2022 to get vaccinated or apply for reasonable accommodation).
There are hundreds of extraordinary achievements made by Witsies this year, too many to capture in this newsletter, many of whom are ordinary heroes who go beyond the call of duty to change the world for good.
I would like to dedicate this newsletter to all members of the Wits community, and all constituencies who make up our University. We are stronger because of the diversity of our people, our ideas, and our disciplines, and the special place that Wits occupies in the hearts and minds of all Africans.
Allow me to extend my appreciation to every person who has contributed meaningfully to the success of the University - be it through your teaching, research, professional support, or social leadership. Thank you for ensuring that the academic programme is delivered, and that Wits runs smoothly.
A leadership transition
There has been a significant but seamless leadership transition in 2021. I assumed the role of Vice-Chancellor and Principal in January and re-organised the Senior Executive Team (SET) so that there is now better coordination between the strategic, academic, and operational arms of the University, whilst ensuring its overall financial sustainability.
The appointment of Professor Ruksana Osman as the Senior Deputy Vice-Chancellor: Academic, Professor Lynn Morris as the Deputy Vice-Chancellor: Research and Innovation, and Professor Ian Jandrell as the Deputy Vice-Chancellor: Systems and Operations has enabled this integration.
Professor Thokozani Majozi has assumed the role of Dean of the Faculty of Engineering and the Built Environment and Ms Maureen Makole Manyama has been appointed as the Chief Financial Officer as from 1 March 2022 (she will be formally introduced next year). The recruitment and selection process for the appointment of a Deputy Vice-Chancellor: Human Resources, Transformation and Finance will be initiated in 2022.
Given his expertise, I have also redeployed Professor Imraan Valodia from his current post as the Dean of the Faculty of Commerce Law and Management to serve as the Pro Vice-Chancellor for Climate Sustainability and Inequality. This will enable the University to lead a multifaceted and coordinated approach to deal with the twin challenges of climate sustainability and inequality as part of a just transition to a green and sustainable economy. It is envisaged that the Pro Vice-Chancellor will facilitate the academic and organisational coordination in this initiative that crosses faculties and functional units in the University's administration to foster cooperation between individuals, groups, research centres, schools, and faculties from the vantage point of the Vice-Chancellor's Office. The intention is that the Pro Vice-Chancellor will facilitate the development of concerted research, teaching and policy engagement programmes that build on the existing strengths of Wits academics.
Arrangements are in place for Professor Jason Cohen to serve as the Acting Dean of the Faculty of Commerce, Law and Management in the interim. I thank Professor Valodia for accepting this strategic, important assignment.
I must emphasise that the academic stature of all SET members has contributed to the reinforcement of Wits' standing as a leading academic institution and provided sound leadership and certainty this year. I thank the newly constituted Senior Executive Team, who are supported by Heads of Schools and Senior Managers, for leading from the front, and for working tirelessly to take Wits into the future.

Towards #Wits100
Finally, on the eve of our Centenary, I would like to celebrate the numerous milestones that we have met this year. We have crafted a new Wits100 Case for Support, made a global appeal to alumni, initiated advancement developments in Australia and strengthened our offices in the US and UK. We also developed new strategic partnerships, including fruitful collaborations with the University of Edinburgh and University College London and initiated meetings with key donors, alumni and friends of Wits.
The #Wits100 year is not only about the Wits Centenary Campaign, or advancement, or fundraising. It is an opportunity for you to celebrate Wits' 100th anniversary in your own way. Many schools and divisions have started thinking about their plans for #Wits100 – give it some thought, and get involved, so that we can celebrate together.
In conclusion
Wits has an important role to play in the future of South Africa and the continent, and in the global sphere. How do we harness all the talent and the resources that we have at our disposal to craft a new future for Wits, to create hope in society, and to use our centenary to change the lives of people, for good?
I wish you a joyous and safe festive season and if you haven't already, please vaccinate.
I look forward to seeing you all in the New Year.
Professor Zeblon Vilakazi
Vice-Chancellor and Principal
University of the Witwatersrand