New senior executive appointments
- Professor Zeblon Vilakazi
Professor Ruksana Osman has been appointed as Senior DVC: Academic and Professor Ian Jandrell as DVC: Systems and Operations.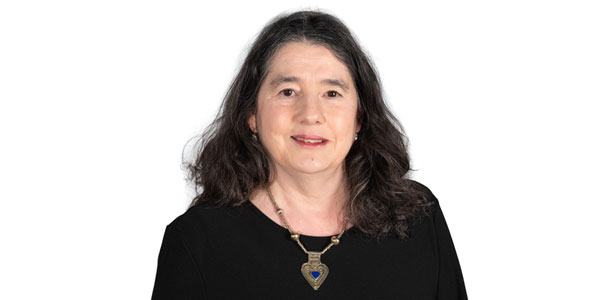 Professor Ruksana Osman appointed as Senior Deputy Vice-Chancellor: Academic
Professor Ruksana Osman has been appointed as the Senior Deputy Vice-Chancellor: Academic at the University of the Witwatersrand from 1 June 2021. In this position, she is responsible for the broad coordination of the academic project, across all divisions of the University. The five faculty deans will continue to report to her, and she will also oversee the University's online and blended-learning academic strategy.
Prior to this appointment, she served as the Deputy Vice-Chancellor for Advancement, Human Resources and Transformation, as the Dean of the Faculty of Humanities, and as the Head of the School of Education. Her experience in higher education, and her 40-year association with Wits University therefore spans the full range of roles at all levels of institutional management, governance, and leadership. These have included internally- and externally-facing foci on enabling staff capacitation, directing the academic project, intellectual leadership, fundraising, contributing to policy development and implementation, and being centrally involved in institutional strategy development.
A Professor of Education, Osman has extensive teaching and research experience in the field of teacher education and higher education. She has an established reputation for impactful scholarly work in the broad fields of higher education policy, pedagogy and students' lived experiences of equity and access to higher education. She is known for the connections she has made between research-centred and research-led approaches to learning and teaching and the transformative practices of learning contexts such as schools and universities.
Professor Osman holds the UNESCO Chair in Teacher Education for Diversity and Development and has established a global network to support the research and development work of the Chair. She is widely published in the academic and popular press, and is the author or co-author of multiple papers, journal articles and books. She is the co-editor of Research-led teacher education: Case studies of possibilities(2012); Large class pedagogy: Interdisciplinary perspectives for quality higher education (2013); Service learning in South Africa (2013); Transforming teaching and learning in higher education: Towards a socially just pedagogy in a global context (2017); and Teacher education for diversity: Conversations from the Global South (2018), amongst others.
An elected member of the Academy of Sciences of South Africa, Professor Osman is recognised for the quality and relevance of her work in higher education as a teacher and researcher in pursuit of socially just education. Her research and experience in the education sector provides an excellent intellectual and practical grounding as we reimagine the future of teaching and learning at the institution.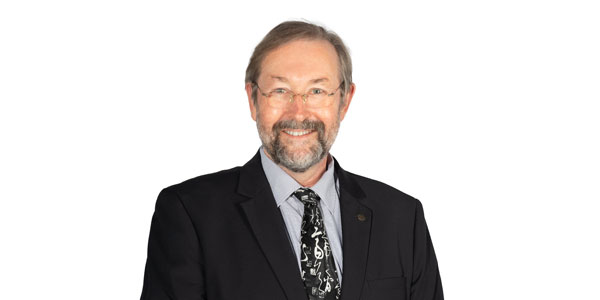 Professor Ian Jandrell to take the reins as Deputy Vice-Chancellor: Systems and Operations in August
Professor Ian Jandrell has been appointed as the Deputy Vice-Chancellor: Systems and Operations from 1 August 2021. This is a crucial post which seeks to ensure that systems and operations are efficiently and effectively managed in order to adequately support the academic and research project of the University. His portfolio will include leadership of the following entities: Property and Infrastructure Management; Services; ICT; Campus Protection Services; Re-Imagining Wits' Property Portfolio; and the implementation of the online strategy, amongst others.
A Professor of Electrical and Information Engineering, Jandrell is an engineer and a scientist who has held executive management positions in the higher education sector in South Africa for over 20 years. He served as the Dean of the Faculty of Engineering and the Built Environment since 2014 and prior to this served as the Head of the School of Electrical and Information Engineering for ten years.
A registered local and international Professional Engineer, Professor Jandrell has more than 30 years of experience in engineering, with a special focus on Lightning, High Voltage Engineering and Forensic Engineering. He served as the Transnet Professor of Systems Engineering in the Wits Transnet Centre for Systems Engineering on its establishment and held the CBI-Electric Chair of Lightning.
A widely published scientific author, Professor Jandrell is a rated scientist with the National Research Foundation of South Africa, recognised for more than 25 years. In 2018, he was honoured to receive the National Science and Technology Forum-South32 individual award for Engineering Research Capacity Development.
Some of Professor Jandrell's scientific work focusses on lightning injury and more broadly the risks associated with lightning. He and his team have published work on keraunopathology, the fifth and sixth mechanisms of lightning injury and more recently on lightning detection and location.
He is a Senior Member of the Institute of Electrical and Electronics Engineers (IEEE), a Fellow of the South African Academy of Engineering and an Executive Committee member. He is also a Fellow of the South African Institute of Electrical Engineers.
He serves as a Member of the Scientific Committee of the International Conference on Lightning Protection and the IEEE International Conference on High Voltage Engineering and Application, amongst HIS many other roles. He has served as a reviewer of several international journals including the Journal of Geophysical Research: Atmospheres, the IEEE's Transactions on Dielectrics and Electrical Insulation, and the Electric Power Systems Research Journal, amongst others.
Professor Jandrell volunteers his time to the service of organisations promoting science education, including the Eskom Expo for Young Scientists in South Africa and the Society for Science and the Public in the United States.