Acclaimed wordsmith publishes new book
-
Wits alumnus and contemporary writer, Dr Mandla Langa, has added a new novel to his literary works.
Langa, who is one of South Africa's internationally acknowledged contemporary writers, cultural organisers and a veteran of the national liberation struggle, holds a Master's of Arts in Creative Writing from the University of the Witwatersrand.
His latest literary work, The Lost Language of the Soul, narrates the story of the coming of age of Joseph Mabaso, who is a mere 14 and 15 years old in the course of the novel.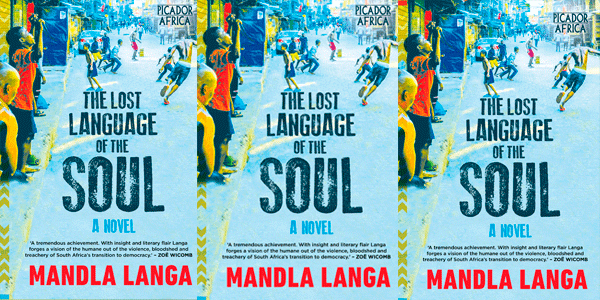 Book Synopsis
Joseph Mabaso is used to his father Sobhuza's long absences from the family home in Lusaka. Sobhuza is a freedom fighter and doing important work, and Joseph has learned not to ask questions. But when Chanda, his mother, disappears without a trace, leaving him and his siblings alone, Joseph knows that something is terribly wrong.
And so begins a journey, physically arduous and dangerous and emotionally fraught, that no 14-year-old boy should have to undertake alone. Following the most tenuous of threads, Joseph finds some unlikely guides along the way: courageous Leila and her horses; Sis Violet and the guerrilla unit she commands; Mr Chikwedere, stonecutter and illicit trader; Madala at the Lesedi Repatriation Camp, who helps him find his voice; and Aunt Susie Juma, unofficial Zambian ambassador in Yeoville, Johannesburg, whose detective skills are legendary. As Joseph navigates unfamiliar and often hostile territory in his search for his parents, he is on a parallel journey of discovery – one of identity and belonging – as he attempts to find a safe house that is truly safe, a language that understands all languages, and a place in his soul that feels like home.
Langa's riveting storytelling talent has earned him numerous awards. He was bestowed South Africa's National Order of Ikhamanga (Silver) for his cultural, artistic and journalistic achievements (2007) and the Lifetime Achievement Award from South African Literary Awards (2010). The University bestowed an Honorary Doctorate of Literature on Langa in 2019 for his life-long dedication to the struggle against oppression, abiding faith in the humanity of people and his steadfast and selfless vision of a better world and life for all.
Langa's published works include Tenderness of Blood (1987), A Rainbow on a Paper Sky (1989), The Naked Song and Other Stories (1997), The Memory of Stones (2000), the award-winning The Lost Colours of the Chameleon (2008) and the bestselling The Texture of Shadows (2014).
His latest book, The Lost Language of the Soul, is available online at various outlets.