Reviewing Obama's Mandela Lecture
- Gillian Anstey
What were the key themes and the significance of Obama's Nelson Mandela lecture?
The African Centre for the Study of the United States' (ACSUS) review forum at Wits on July 27 to discuss Obama's Mandela Lecture at Wanderer's Stadium in Johannesburg on June 17, and the Madiba Legacy, was provocative from its opening remarks.
First Professor Gilbert Khadiagala, director of what is colloquially referred to as the African Centre, announced he had initially been sceptical about holding a second event, the first having been a discussion on July 10 about the two former president's legacies.
Then Professor Tawana Kupe, Acting Vice-Chancellor of Wits, said he had attended the lecture but "was a bit annoyed, I will be frank,'' he said before elaborating on the decision to have four people – incidentally all his friends – spoke before Obama.
Kupe said he understood the Nelson Mandela 16th annual lecture was "Obama's coming-out speech, post-presidency, in the continent that is linked to his descent'' but despite its 'inspirational' delivery, he didn't think Obama said anything new, and omitted to speak of terrorism and his role in dealing with it.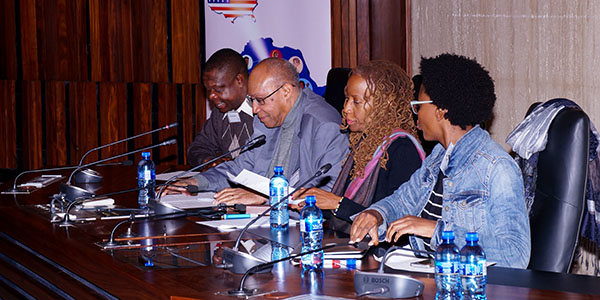 The review was divided into three sections: an analysis of Obama's speech; foreign policy and diplomacy perspectives; and media representation.
Some snippets of the eight presentations:
The presentations from both the centre's July events will be published which, Kupe said, would fulfil one of its aims: ''to produce original knowledge of perspectives of us and the United States and, by extension, the world''.