Carnegie - Wits Alumni Diaspora Programme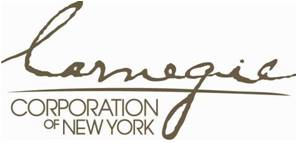 What is the Carnegie-WITS Alumni Diaspora Programme?
The Programme seeks to stimulate research collaboration and networking between our leading health sciences alumni, who now live and work in academic institutions around the globe, and their counterparts at Wits.
The Programme aims to capitalise on and boost the strength of the research networks which already exist, to stimulate dialogue, and help establish further collaborative and exchange partnerships with Wits Alumni at international health research institutions. The HSRO seeks to link with research-active alumni who would be willing to "come home" for short periods of time in order to encourage and foster research in the Faculty of Health Sciences, to develop research collaborations, to promote exchanges of postgraduate students and to explore the building of other joint initiatives.
| | | |
| --- | --- | --- |
| | | |
| Dr Denis Daneman, Carnegie-WITS Alumni Programme 2010 and 2012, receiving his DSC from University of the Witwatersrand, 2013 | Professor Bev Kramer, Assistant Dean: Research and Postgraduate Support, and Professor Jules Kieser, University of Otago (Carnegie-WITS Alumni Diaspora Programme 2011, 2014) | Dr Neil Martinson, Deputy Executive Director PHRU, Professor Ambra Pozzi, Vanderbilt University, and Professor Roy Zent, Vanderbilt University (Carnegie-WITS Alumni Diaspora Programme 2010, 2011, 2012, 2013 and 2014) |
What are the 2013 – 2015 Carnegie-WITS Alumni Diaspora Programme Goals?
Partnership to foster relationships with key alumni at international institutions
Stimulate research collaboration and networking
Promote exchanges of postgraduate students
Build joint initiatives
Strengthen nascent programs that have been initiated to date
Foster further supervision and mentoring links with alumni - together build the next generation of outstanding researchers.
What have the results been to date?
Wits-Vanderbilt Collaboration (learn more about these collaborations here )
Alumnus from Vanderbilt, now the Vice Chair for Research in the Department of Medicine resulted in:
Visits by other researchers and Faculty from Vanderbilt
Visit to Vanderbilt by Wits researchers
Development of Collaborations, not only research but in training in: medicine, nursing, sports science
Exchange of undergraduate and postgraduate students and staff
Research (projects already underway)
Support in setting up a medical bioinformatics system
Grant writing and scientific writing courses - annually
A letter of intent to sign MOU received from Vanderbilt