Yebo Gogga 2017
Get up close and personal with all kinds of weird and wonderful animals at Yebo Gogga 2017.
This year, the School of Animal, Plant and Environmental Sciences celebrates 100 years of biology research and teaching with this special edition of Yebo Gogga.
Dates: 10 – 14 May 2017
Time: 08:30 – 15:00 weekdays, 9:00 - 16:00 weekend
Venue: Oppenheimer Life Sciences Building, East Campus, University of the Witwatersrand
The 2017 exhibition will be packed with things to see and do. There will be live plants and animals, plenty of bugs and beasts to see and possibly hold. We expect to have fossils, rocks, minerals and microscopes. There will be edible bugs, traditional spinach, and indigenous teas to taste.
Our time machine will take you back to the begining of what is now the School of Animal, Plant and Environmental Sciences, and back in the history of various exhibitors. The characters, the discoveries the state of knowledge at various times will be presented.
The talks on Satureday and Sunday offer something for everyone. Adventure, travel to remote places, facinating animals and serious trees.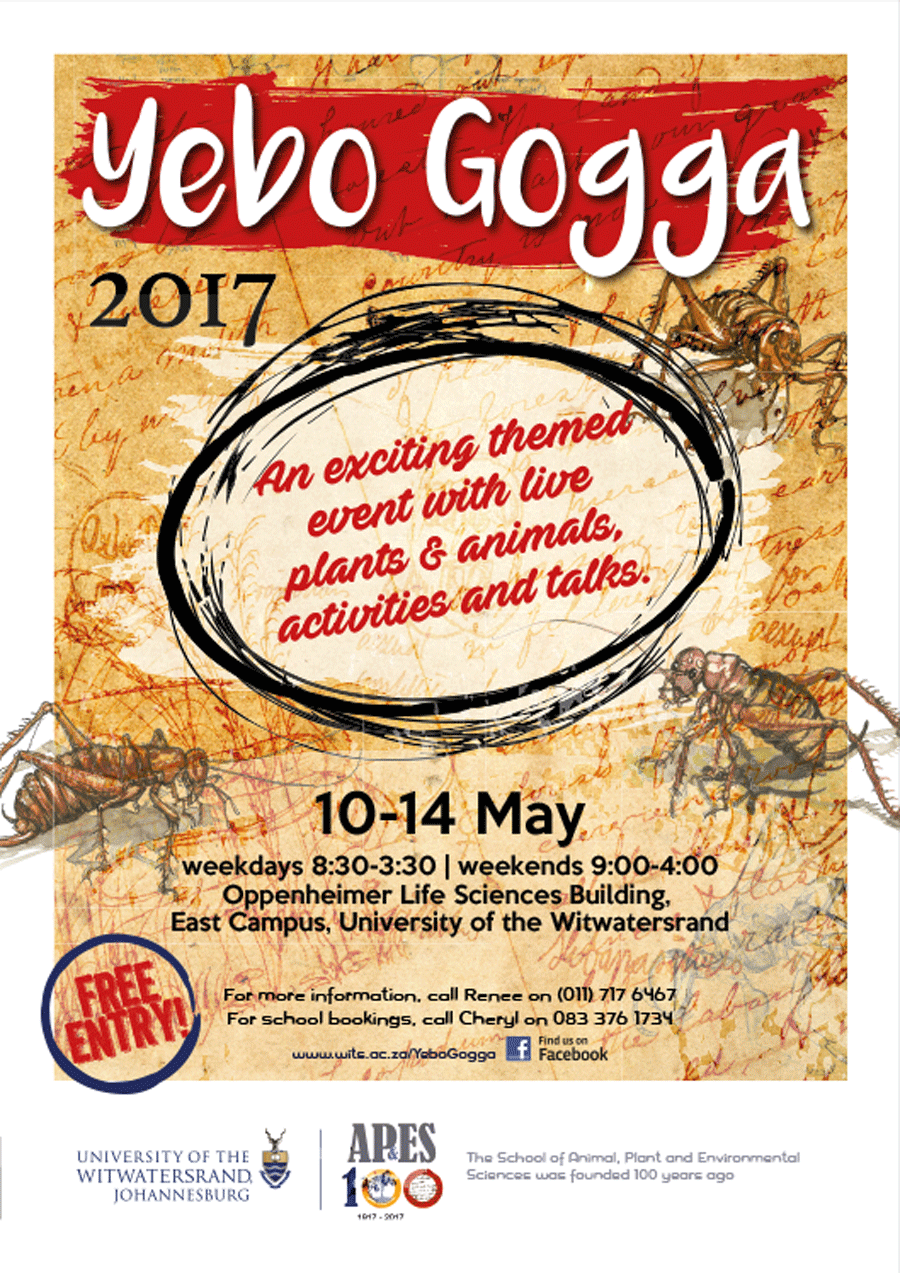 Add event to calendar