17th Annual Ruth First Memorial Lecture
First is remembered in many countries for her politically and socially relevant research and journalism. Ruth First Fellows and speakers uphold her legacy.
The Dean of the Faculty of Humanities, Professor Garth Stevens, and the Wits Centre for Journalism invite you to the 17th Annual Ruth First Memorial Lecture. Themed, Big Tech and the Public Sphere: Politics, morality and justice in the internet era, the keynote address will be delivered by Nanjala Nyabola, writer, political analyst and activist based in Nairobi, Kenya. The 2021 Ruth First Fellow, Murray Hunter, will present his research on the theme. This is a hybrid physical/virtual event.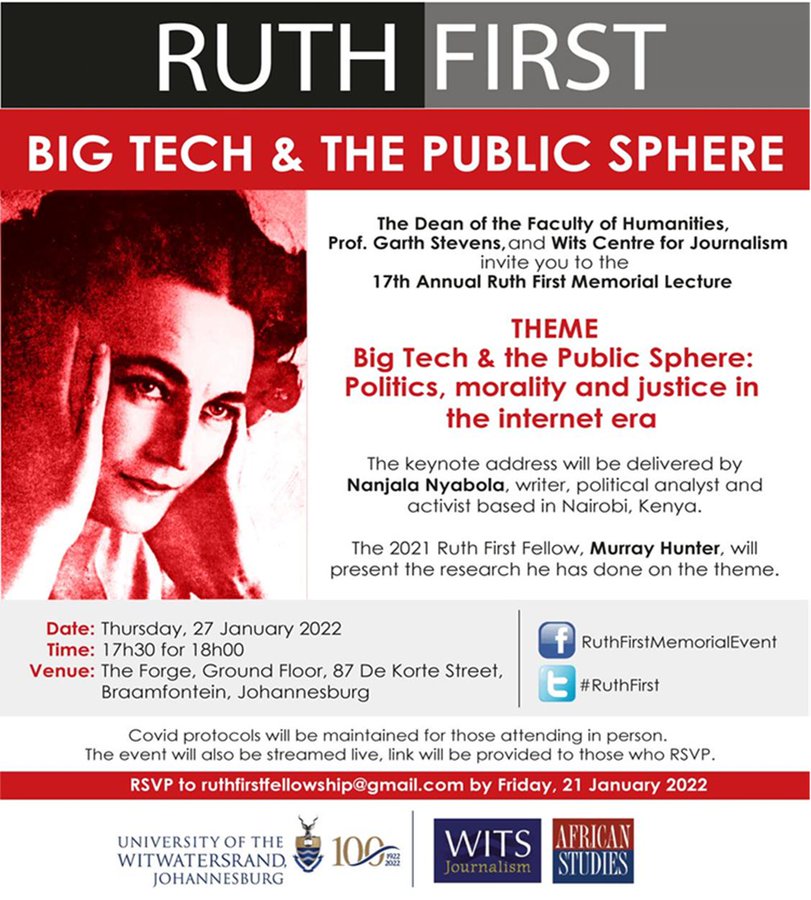 Add event to calendar