Events
Educating for work in the time of Covid-19
The Centre for Researching Education and Labour invites you to this seminar series
Please join us on 26 MAY 2021 between 16:00 -17:30, for our online seminar with STEPHANIE ALLAIS, titled: Educating for work in the time of Covid-19: Moving beyond simplistic ideas of supply and demand.
Prof. Stephanie Matseleng Allais is the South African Research Chair of Skills Development, and Professor of Education at the Centre for Researching Education and Labour, in the School of Education at Wits.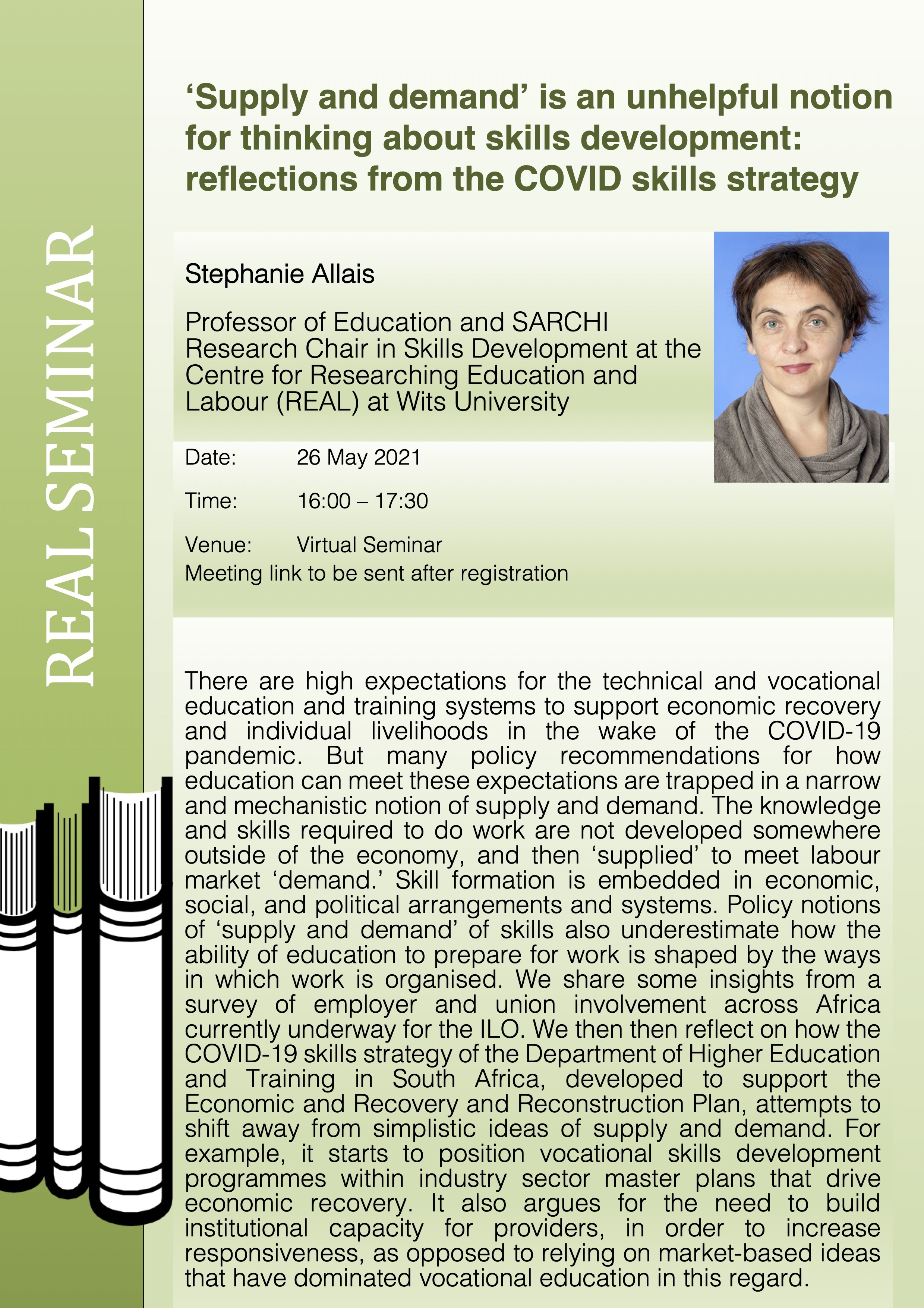 The REAL seminar series showcases leading research related to our four key areas of interest:
skills and skills ecosystems for a just transition in a time of increasing inequality;

development, skills formation systems, and the changing world of work;

occupations, qualifications, knowledge, skills, and the world of work;

post-school institutions and the provision of vocational education and training. Add event to calendar
Share
Tweet