Events
Researching African evaluation: insights and lessons learnt
The Africa Evaluation Indaba online series hosts its fourth webinar.
Titled Researching African evaluation: insights and lessons learnt on quality, approaches, strategies and funders of evaluations in Africa as well as guidelines for future explorations.
This webinar aims to share observed current and emerging trends in the African evaluation landscape as well as to spark a conversation on how the database could be used to contribute to the body of knowledge on evaluations in Africa.
Webinar Speakers
Steven Masvaure Research and Learning Programme Lead, CLEAR-AA
Takunda Chirau Evaluation Systems Programme Lead, CLEAR-AA
Nozipho Ngwabi Evaluation Researcher at CREST Stellenbosch University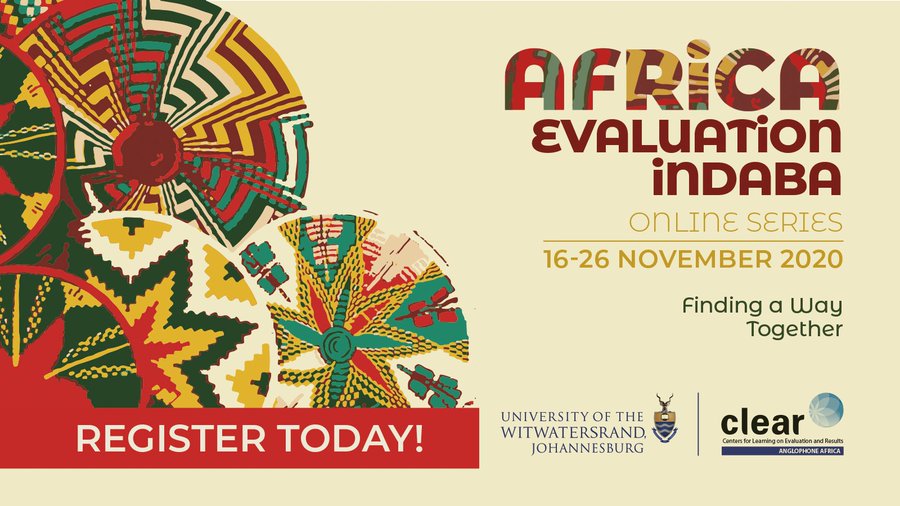 Add event to calendar
Share
Tweet