Events
A Domestic Revolution - City Life in a Pandemic?
| | |
| --- | --- |
| When: | Wednesday, 17 November 2021 - Wednesday, 17 November 2021 |
| Where: | Online Event |
| Start time: | 13:00 |
| Enquiries: | |
Host: Feroza Motara
This webinar is co-hosted by the Department of Family Medicine and Primary Care and the Adler Museum of Medicine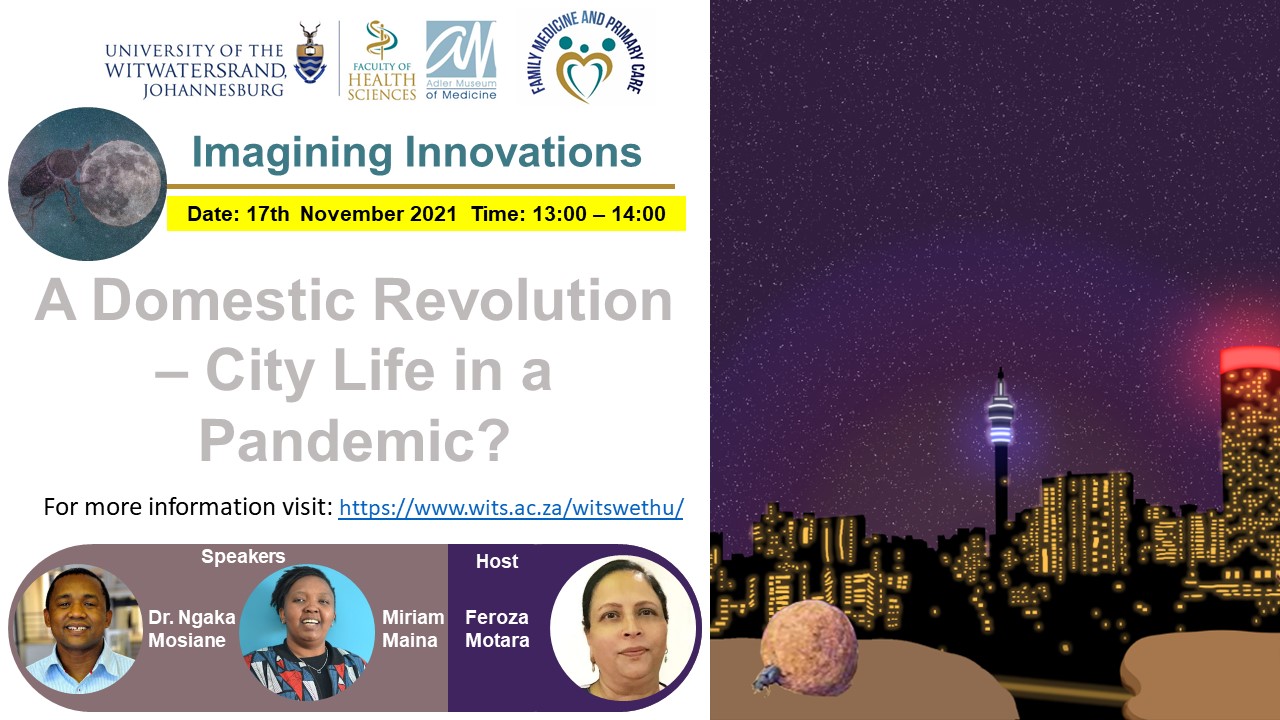 The Covid-19 pandemic has undoubtedly prompted new thinking and practice around ordinary people's living conditions. In this webinar we think through how the pandemic has impacted concepts of space and/or spatiality. Introduced to The City Lockdown Diaries we are taken through diaries collected over the period of the lockdown and are offered a unique lens on the diverse and interconnected challenges that affected residents during this period, including the socio-spatial differentiation in the experience of lockdown, insights on mobility, neighbourhood dynamics, policing, mental health and wellness. Add event to calendar
Share
Tweet