Events
Celebrating Africa Week
When:
Monday, 10 April 2017 - Thursday, 13 April 2017
Where:
Braamfontein Campus East
Check the schedule for venues
Start time:
12:00
The Faculty of Humanities invites you to enjoy a week of celebrations.
African Instrument Workshop, by Volley Nchabeleng

Born in Limpopo, Sebei Volley Nchabeleng played music from an early age.
He is an international recording artist, producer, teacher and master of African percussion. He has performed in more than 23 countries and his music resonates with the diverse influence of sounds from around the world.
Currently, Volley is a producer and a creative director for theatre productions, as well as a tutor in traditional instruments at Prestige College and for the SA Army Military Band. He is also studying Music Theories at UNISA.
Volley performed for the European, Ten Years of Democracy Celebration Show, at the Puisano Jazz Festival and many more prestigious events and festivals.
Afrikaaps, by Dylan Valley
Director: Dylan Valley | Producer: Miki Redelinghuys & Lauren Groenewald | Genre: Documentary | Year produced: 2010
Country: South Africa
Synopsis: In his debut documentary, 'Afrikaaps', Dylan Valley explores the untold Creole history of Afrikaans, using what he knows best: hip-hop, humour, and personal perspective. The film follows a group of artists creating the stage production, 'Afrikaaps', as they trace the true roots of Afrikaans to slaves in the Cape. The fi lm reclaims and liberates Afrikaans from its reputation as the language of the oppressor, taking it back to the people who own it.
Dylan Valley is an award winning South African fi lmmaker, born and raised in Cape Town. His work includes Lost Prophets, Prophets of the City; Afrikaaps, and Incacerated Knowledge.
Valley currently holds an associate lectureship at the Wits. He is also a contributing writer and editor of the web-platform, Africa's a Country.
Tour of Museum
Special tour of the Lifescapes Exhibition led by Stacey Vorster
Music Concert
Iphupho likaBiko Jazz Ensemble
(An ensemble mixes South African Jazz, Pop, and Classical Music to produce a unique sound that seeks to evoke a new understanding and appreciation of South African Youth Culture).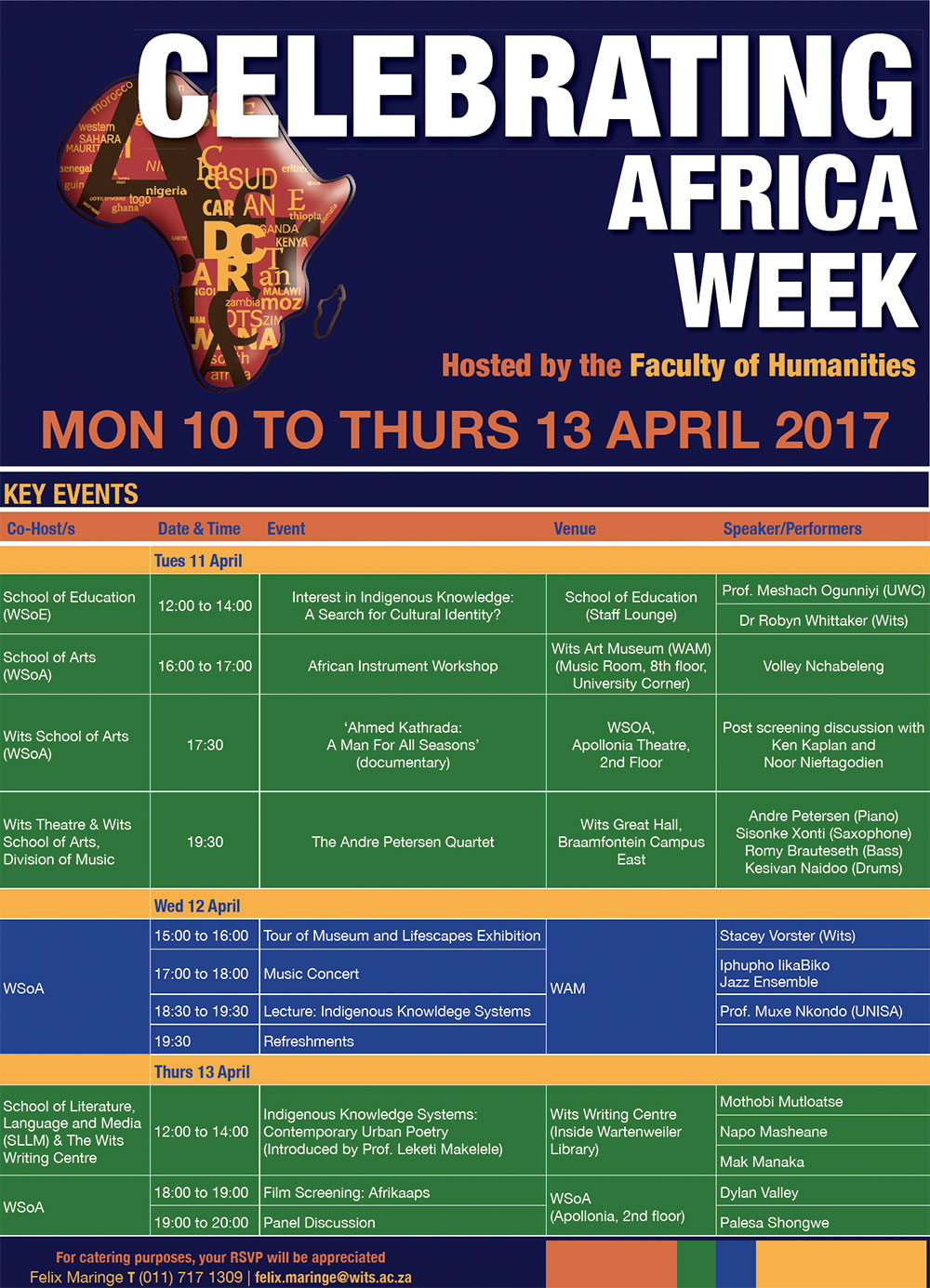 Add event to calendar
Share
Tweet