The making of a hospital
- Deborah Minors and Wikipedia
How the Wayside Inn became the Chris Hani Baragwanath Hospital.
Since Johannesburg's days as a frontier town, Baragwanath has evolved from a refreshment post for gold miners, to a military and then civilian hospital, to a world-renowned Wits teaching hospital that today is a site for two of South Africa's three Covid-19 vaccine trials.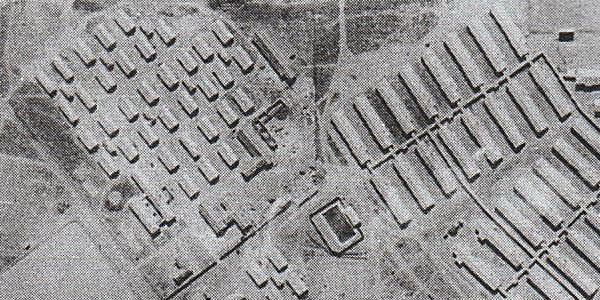 John Albert Baragwanath was a Cornish immigrant who came to the Witwatersrand gold fields in the late 1900s. He bought land and set up a refreshment station in what is now Soweto. The location was one day's journey by ox-wagon from Johannesburg, where the road to Kimberley joined the road from Vereeniging. John's Wayside Inn became known simply as 'Baragwanath's Place'. The Welsh surname translates as 'bread' ('bara') and 'wheat' ('gwenith').
The Imperial Military Hospital, Baragwanath
During World War II, the British Empire needed healthcare services for military personnel. In September 1940, the Secretary of State in London asked the South African government to provide facilities for Imperial troops of the Middle East Command.
The British government bought the land from the Corner House Mining Group, which then owned the land which previously housed Baragwanath's Place. Construction at a cost of £328 000 for a hospital of 1 544 beds began in November 1941. The first patients were admitted in May 1942. Bara treated mostly tuberculosis patients from the Middle East and Far East Command. Field Marshall Jan Smuts (Wits' first chancellor) officially opened the Imperial Military Hospital, Baragwanath in September.
Academic medicine and apartheid
Meanwhile, in 1941, the Wits medical school had opened its doors to black medical students (although they had to have completed a first degree at the South African Native College, Fort Hare). Still, by 1945, the medical school had enrolled 82 black medical students (46 Indians, 33 blacks, 3 coloureds) and, in 1947, Dr Mary Malahele was the first black female medical school graduate.
In 1948, the National Party came into power in South Africa. Apartheid became law. The Transvaal Provincial Administration bought the hospital for £1million. Bara was resurrected as a civilian hospital with 480 beds and links were immediately forged with the Wits medical school. Patients in the 'Non-European' wing of the 'white' Johannesburg Hospital were transferred to Baragwanath.
Despite operating in a profoundly unequal society and Baragwanath Hospital being under-resourced and over-crowded, it enabled Wits medical students access to sophisticated technologies and exposed them to diverse pathologies.
Professor Haroon Saloojee, who qualified in the 1970s and is now a Personal Professor of Paediatrics and Child Health at Bara, said in an earlier interview: "There is no doubt about it that if you exclude that link [with Wits University], that would make the Bara experience a less exciting and less enticing alternative". The academic affiliation meant "you had a calibre of clinicians and other people who represented excellence."
Chris Hani and democracy
In 1985, black students no longer had to obtain ministerial approval to attend 'white' universities. The percentage of black medical students at Wits rose from 8.9% to 28.9%. A decade later, the New South Africa was imminent. Chris Hani, a prominent anti-apartheid activist, was murdered on 10 April 1993. His name was attached to Baragwanath Hospital in acknowledgement of his contribution to the struggle.
Today, Bara is the third largest hospital in the world, occupying around 173 acres, providing some 3200 beds and employing 6760 staff. It is the site of Wits University's Vaccines and Infectious Diseases Analytics Research Unit (VIDA), which leads two of the country's three Covid-19 vaccine trials.
Deborah Minors is Senior Communications Officer for Wits University.
This article first appeared in Curiosity, a research magazine produced by Wits Communications and the Research Office.
Read more in the 11th issue, themed: #Viral. Inspired by the SARS-CoV-2 global pandemic, content relates to both the virus that causes Covid-19, as well as the socio-economic, political, and environmental ramifications.