History has no end
- Firoz Cachalia
Former student leader and now Professor of Law, Firoz Cachalia, reflects on the mood before Nelson Mandela was released from prison 30 years ago.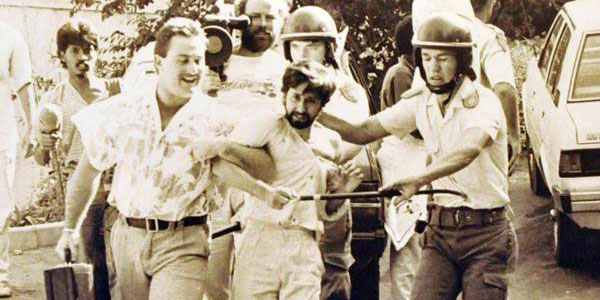 The mood of the 1970s and 1980s at Wits feels like another time. What I remember are fragments only of what I am able to retrieve while thinking and writing.
It was certainly the worst of times. We lived ignominiously under a system which denied our humanity. In that system of fixed hierarchy, we were assigned our subordinate locations and inferior, humiliating identities from cradle to grave.
Yet it was also the best of times! We lived in communities with joy and hope. We had our own sporting heroes in a country with all white sports teams. What dazzling midfield generals for Benoni United were Boeti Faizel and Chubby Chekker! Boyhood memories ... White South Africa knew not of their existence. Can we share this memory today?
And it was an exhilarating and ennobling time – a time when the people rose up in the dockyards, in schools, on the streets in our communities, in universities, everywhere – to reclaim the memory of historical resistance and belief in the possibility of fundamental change through political action. The long arc of history pointed upwards and beyond to a better time. We hoisted flags (the ANC's at Aunty Mary Moodley's funeral) and burned flags (the Republic of South Africa's on Wits campus).
I remember Bheki Mlangeni – short, sturdy and indefatigable. A bomb disguised as headphones killed him. Gentle David Webster, comrade academic – murdered in the wink of an eye by an assassin's bullet. The memory still hurts. But despite mass incarcerations, banning orders, detention, torture, and assassinations, the Wits class of the 1970s and 80s remained undaunted. We were a generation that was determined to inflict a decisive blow on the regime. And we did.
But now, after so much time has passed, I am less inclined to hoist any flag. I will not live to see accomplished all that we had hoped for. But that's okay. History has no end. As Shoshana Zuboff, author of The Age of Surveillance Capitalism, advises, "Each generation, must assert its will and imagination as new threats require us to retry the case in every age."
This article first appeared in Curiosity, a research magazine produced by Wits Communications and the Research Office.
Read more in the 10th issue, themed: #Mood how our mental health and wellbeing are impacted by the socio-economic, political, psychological, legal, ethical, cultural and technological interpretations of our world.