Facing feelings that fuel power relations
- Adanma Yisa
Critical Diversity Studies scholar, Adanma Yisa, explains why automated emotional responses shield us from confronting criticism can undermine reconciliation.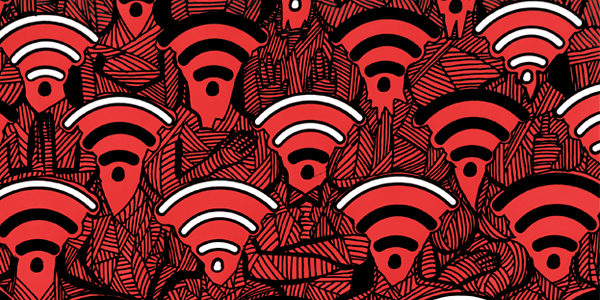 Race relations in South Africa are frequently fraught with emotion. Online comments by prominent white South Africans fuel flames that ignite feelings of injury and invisibility.
The World Health Organization (WHO) advises washing hands frequently with an alcohol-based hand rub or soap and water to prevent the spread of Covid-19. Twenty seconds of hand-washing or the time it takes to sing the 'Happy Birthday' song. At this point it may be more appropriate to describe this advice as a commandment.
In mid-March, as Covid-19 panic rose in South Africa, Zelda La Grange delivered a warning. La Grange – who worked with former president Nelson Mandela for 19 years, initially serving as a typist before ascending to the role of private secretary to the president and a regular on the international speaking circuit – posted the following to Facebook:
"If you have a housekeeper, nanny, gardener or garden services, pool cleaner or anyone in your employment, demonstrate to them what a 20 second handwash looks like. Explain and show them how the virus transfers through handshake, touching, handling money, public transport, touching rails, ATMs etc. Don't assume they know. I bought them Vit C tablets and a bar of soap and gave each food to take home to try and boost their family's immune [sic]."
Critical effect and white privilege
La Grange's post was met with accusations of racism, elitism and white privilege: What made Zelda think her black domestic staff did not know how to wash their hands? Why did she feel the need to demonstrate a 20 second hand-wash? Does she fear her domestic staff are particularly likely to bring Covid-19 into her home? If so, does she assume this is because her staff are black?
La Grange's initial response to this criticism was to cite her "20 years' giving back in supporting people who struggle", explaining that she dedicates "every spare minute to the welfare of those around me and their extended communities". She was "emotionally exhausted defending myself and my intentions".
Unequal emotions
La Grange's response to her critics displays a mixture of confusion, indignation, shame and anger – the sort of bewildering misreading of public criticism that South Africans have come to recognise from their Problematic Person of the Moment. 'Critical affect' theory is a helpful approach to understanding the type of white emotionality displayed by La Grange in the face of important criticism.
Critical affect considers feeling to be an active force mediating everyday life and a useful tool in analysing the way in which emotion mediates societal power relations. Emotions play a massive part in holding up the social norms that result in unequal social relations. Emotions are part of our habitual responses to the world around us – reactions that signal our internalisation and compliance with dominant ideology.
Feeling invisible
In my analysis of black South African women and their interactions with black male oppression, the women I interviewed described fear as a common emotion experienced when navigating black male patriarchy. This fear was part of their habitual response to black male authority, a reminder to these women to exercise self-regulation in order to comply with hegemonic black male patriarchal oppression.
La Grange's resentment at accusations of racism is the emotional aspect of a habitual response to anti-black racism that seeks to invisibilise the operation of white supremacy in South African society.
Arguably, linking this white female former personal secretary to the first black president of democratic South Africa, and her hand-washing social media post to the operation of white supremacy could be seen as absurd. Although La Grange may be a perfectly fine woman, her inability initially to critically engage with anti-black racist critique suggests she is complicit in white supremacy.
When we consider La Grange's anger at accusations of condescending bigotry, add Helen Zille's dismissal of critiques of her take on colonialism, and mix in FW De Klerk's bewilderment at the angry response to his statement that apartheid was not a crime against humanity, we begin to build a picture of habitual white emotionality expressed as exasperation that seeks to frame anti-black racist criticism as an overreaction, if not completely imagined.
Facing our feelings
Phrases like 'white supremacy', 'anti-black racism' and 'complicit' are scary. We think these words refer to other people, which is why it is disconcerting when we ourselves are faced with this criticism. However, the fear or shame or anger that obstructs our response to important critique must not stop us from dealing with the very critique itself. Society will not change if we keep to automated emotional responses that shield us from confronting criticism. This ultimately means that unequal power relations will remain in place.
La Grange followed her initial frustrated response to her critics with an apology "to those who felt harmed, insulted or hurt by my posts about washing hands". This tends to be the typical way our Problematic Person of the Moment eventually concedes. We can only hope that such apologies are the result of a genuine re-evaluation of their worldview shaped by an engagement with the behaviour that caused critique. I truly hope Zelda's apology is imbued with a greater understanding of the way her words contributed towards inequality. If not, I hope she and others take the time to sit with their emotions and think about what lies beneath.
Adanma Yisa is the External Relations Manager in the School of Law. She holds a Master's in Critical Diversity Studies (Wits, 2019).
This article first appeared in Curiosity, a research magazine produced by Wits Communications and the Research Office.
Read more in the 10th issue, themed: #Mood how our mental health and wellbeing are impacted by the socio-economic, political, psychological, legal, ethical, cultural and technological interpretations of our world.