'Clean Coal' could be a game-changer for SA
- Schalk Mouton
Q&A: Coal has a bad reputation, but 'clean coal' holds various potential opportunities, says Professor Samson Bada.
Bada is Head of Clean Coal Technology Research in the School of Chemical and Metallurgical Engineering.
Is there such a thing as 'clean coal'?
The term is used to describe the use of coal with minimum to zero greenhouse gas emissions. Other gaseous emissions to be considered under the umbrella of 'clean coal' include Sulphur oxides (SOx), originating from the burning of sulphur-rich minerals found in coal, and Nitrogen oxides (NOx), the result of the combination of the nitrogen in air when it is exposed to oxygen at high temperatures. Other forms of emissions when combusting coal include fine fly ash (known as particulates).
What are the clean coal technologies?
Clean coal technologies (CCT) refer to proven technologies that cut across the whole coal value chain, from the mining gate to utilisation, with the purpose of reducing emissions and solid waste.
Within the power generation sector, some of the CCTs include carbon capture storage and utilisation, circulating fluidised bed, co-firing biomass/refuse derived fuel, and high efficiency low emission (HELE) technologies. These technologies aim to minimise the environmental impact of existing and planned coal-fired power plants. In fact, certain proven new technologies can now offer 100% emission reduction and the emissions, if captured, can now produce important marketable products.
How is clean coal different from 'normal' coal?
There is increasing evidence that the 'raw, normal or run of mine (ROM)' coal can be of inestimable value for non-energy applications, namely to produce advanced lightweight high-value high-tech materials such as activated carbon, carbon fibre, building composites, and electrode materials for batteries and supercapacitors (energy storage). When co-fired with biomass, the resulting pellets provide valuable 'clean, low emission' sources for power generation feedstocks. All these products are being investigated by Clean Coal Technology Research at Wits University.
What is the future of clean coal?
Renewable sources of energy are intermittent and therefore unreliable; they have a remarkably low energy density, and without fossil fuel, there would be no renewable hardware technology.
The future of coal is great. There are clean, coal-fired power technologies that could be retrofitted to current and old power stations. In addition, HELE plants and new smaller (modular) HELE independent power producer (IPP) coal-fired power units could be introduced in key areas of need. In short, coal is an extremely precious natural product and technology exists to use it cleanly.
Coal's future extends beyond the production of electricity, namely, as the main driver of the circular economy. Advanced materials such as carbon fibre and carbon foam are expected to replace conventional raw materials such as steel, cement, and glass in the circular economy. Carbon fibres, coal-activated carbon, nanotubes and nanocarbons are future materials that are expected to be used widely in aerospace, electric vehicles, robotics and energy storage and they are an improvement on lithium-ion batteries. Furthermore, they can store natural gas and hydrogen. A company called X-MAT, in Florida, USA, has just developed the very first 18650 lithium-ion battery using coal and resin-based technology instead of graphite.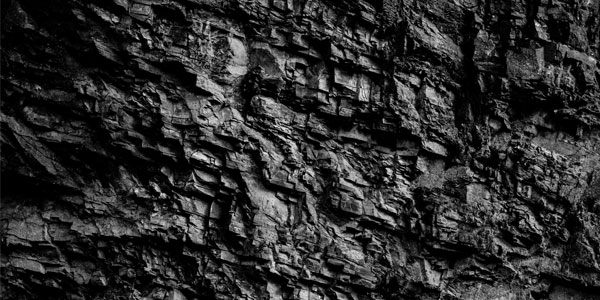 Why is it so hard to wean SA off coal?
Coal is the backbone of this country's economy and will continue to be the driving force behind the social and economic development of modern South Africa. The dependence on coal, both here and globally, is more than in power generation; it produces almost everything we use in our daily lives. Steel and its alloys are used in the manufacturing of cars, trucks, rail, shipbuilding, and machineries. Steelmaking accounts for 190 000 jobs in South Africa. For every 1 000 tonnes of steel produced domestically, R9.2 million is added to the GDP, three jobs are produced directly and another three indirectly.
What role does coal play in the renewable space?
Coal is essential in producing renewable energies. The production of a single wind turbine needs coal and other fossil fuels for the manufacture of the steel, the steel towers and the concrete supporting the towers. In the production of solar panels, quartz is used because of its purity compared to sand.
Fossil fuel is required in the mining and processing of quartz and for the high temperatures required to process the quartz to glass. Coal is also the carbon source for the electrode material in the batteries used to store renewable energy, and provides the pitch, used as a binder for the manufacture of high anodes for aluminium smelting in the 'Hall–Héroult process' [the major industrial process for smelting aluminium], which produces the solar panel frame.
To replace 100% of the country's current coal-fired power plants in due course with renewables will require decades of planning, a new environment, and new intra- and inter-country transmission lines and a reliable form of baseload power for back-ups. Coal is a luxury which we in South Africa cannot do without.
Schalk Mouton is Senior Communications Officer for Wits University.
This article first appeared in Curiosity, a research magazine produced by Wits Communications and the Office of the Deputy Vice-Chancellor: Research and Innovation.
Read more in the 15th issue, themed: #Energy. We explore energy research into finding solutions for SA's energy crisis, illuminate energy needs of people with disabilities, address the energy and digital divide in an unequal society, and investigate the origins of fire control.