Bridging the energy gap with AI
- Shaun Smillie
Machine learning and artificial intelligence (AI) can help catapult South Africa's energy distribution into the future.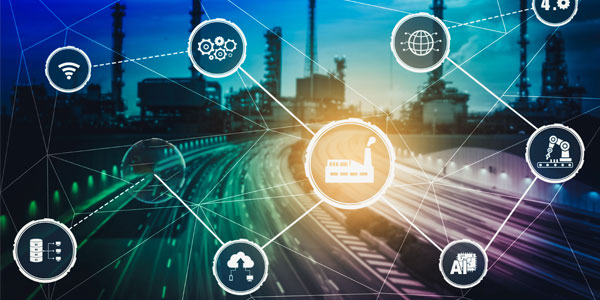 Across the globe a new generation of energy production plants is coming online that is smarter and more efficient, thanks to Fourth Industrial Revolution (4IR) technology.
With smart devices, sensors, and 4IR tech, these new power utilities are enabling consumers and producers to interact in real time resulting in better resource management.
Bundled in this technology is AI, the Internet of Things (IoT), real time big data, robotics and machine learning, which enable the energy sector to do stuff it was unable to do just a few short years ago.
Robots, microchips, predictions
In China, robots now monitor coal power stations, going into places considered too dangerous for humans. 4IR technology has enabled countries like Germany, China, Australia, the Netherlands, and Japan to introduce systems that allow computer chips installed in households to control their energy grids and distribution via the internet. This tech is also helping humans peer into the future and make better decisions.
"Certain types of artificial intelligence and machine learning algorithms can be used to predict the usage and generation of power. You can predict what is going to happen in one, two or three-hours' time," says Professor Bruce Mellado, a physicist in the Wits School of Physics and iThemba LABS. "The use of AI could even help in optimising the efficiency of loadshedding."
Machine learning is being used to better forecast solar radiation and allow solar plants to optimise productivity. While this new technology is available, its use and promotion are not uniform across the world. This was shown in a recent study by Wits PhD candidate, Nadya Bhagwan, and Dr Mary Evans, both from the School of Geography, Archaeology and Environmental Studies at Wits.  
4IR tech application in South Africa, Germany, China
The two researchers assessed the use of 4IR technology amongst 26 energy companies in South Africa, Germany, and China. Nine of these companies were Chinese, with five based in South Africa and four in China. Eight of the other firms were German and nine South African.
The study, published in the May 2022 issue of the Journal of Energy in Southern Africa, investigated what renewable energy companies understood by 4IR and their use of these technologies.
All the companies told the researchers that 4IR was important and they ranked real time big data as the most important to the global energy grid. Most of the companies were using 4IR technologies to collect and access plant data remotely using drones or the IoT. This was then analysed using various data management systems.
This fed into the development of drones, fast and more reliable mobile networks, and the creation of huge data storage facilities in the cloud.
The 4IR technologies recognised by South African firms all related to the collection, access, and analysis of real time big data. The least important 4IR technologies, according to the companies surveyed, were robotics and machine-human integration.
Most of the technologies used originated from the US, Europe and China, and the research also showed that South Africa was lagging in the use and adoption of these new technologies, just as China surges ahead.  
"So, what emerged – and I found this not only through the survey but in subsequent interviews with companies in China, Germany, and South Africa – is that there is a push and strategic thrust in China to promote the use of 4IR technology and to develop these technologies themselves within a time frame," explains Bhagwan, lead author of the research paper.
SA insights from 4IR in China
Bhagwan believes that if South Africa looked at how China was using 4IR, it would provide a smarter electrical grid that was more efficient.
She added that in the next five to 10 years, China will be way ahead of other countries, while South Africa has been pulled back by political uncertainty arising from the stranglehold of the state-controlled energy sector.
"This technology is not cheap, and it is not easily accessible and if you are going to take the risk, there must be some guaranteed benefit for you and your company for that investment," says Evans.
With South Africa's energy crisis, independent power producers believe that there is no political will to support them.
"Energy companies are saying, 'we can do it – assist us by providing us with incentives and we can produce this energy, and we can invest in these technologies'. But there's no way they're going to do that without better, clearer direction in terms of how we are going to benefit and what the role of the state will be," adds Bhagwan.
Most of these local independent energy producers are providing electricity to smaller communities and not into the grid. With some investment, and the use of 4IR technology, Evans believes that South Africa could follow the path led by Germany and China and see positive changes to South Africa's energy sector.
Shaun Smillie is a freelance writer.
This article first appeared in Curiosity, a research magazine produced by Wits Communications and the Office of the Deputy Vice-Chancellor: Research and Innovation.
Read more in the 15th issue, themed: #Energy. We explore energy research into finding solutions for SA's energy crisis, illuminate energy needs of people with disabilities, address the energy and digital divide in an unequal society, and investigate the origins of fire control.