Triumph for Mandela and Castro medical programme
- Wits University
Wits Covid-19 Heroes support the vision to increase doctors from historically disadvantaged areas.
Pumla Mofokeng is one of the "mothers" who keeps a caring eye on the 301 medical students some of whom are scattered across facilities in Gauteng and the North West.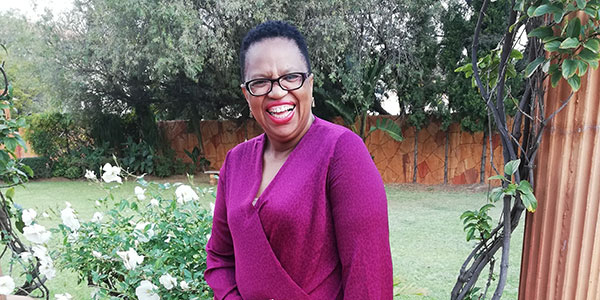 It is a job, even when easy, that requires making sure the students of the Nelson Mandela, Fidel Castro (NMFC) medical programme have enough to eat and that there is nothing that will distract them from that goal of being "day one ready" for their medical internship.
There are times when the job even requires helping a student with their personal problems such as in March last year when everything was turned upside down. Covid-19 struck and South Africa went into a hard lock down.With this came enormous challenges, but through true grit determination and team work the students were able to continue studying towards the goal of graduating and taking up a medical internship.
These medical students that end up at Wits are part of a programme that was born out of an agreement between Mandela and Castro in 1996, that aimed to address the shortage of doctors in South Africa's rural areas. Across South Africa qualified students are given the opportunity to study medicine in Cuba, paid for by the government.It is a five year long course and once the students return to South Africa they enter an 18-month programme run by several universities that aims to integrate them into the local health care system. It is a programme that will see them going through short rotations at various health care facilities. With this comes the logistics of paying for and organising transport and accommodation.
"Then Covid came along and we had to go into blended learning," explains Mofokeng, the administrator coordinator in the NMFC programme.
Blended learning involves using online teaching with more traditional classroom methods.
But there were also other more immediate problems. As South Africa went into a hard lock down students were asked to vacate their residences.
The staff worked hard to find alternatives that would enable students to study whilst keeping an eye on their wellbeing.
As the other students dispersed across the country the challenge was allowing them to continue to study. They had to be provided with data and those who didn't have tablets or laptops were catered for via the Wits laptop loan bank. Whatsapp became a teaching tool, but for many internet connectivity was a problem.
The varying ICT infrastructure also required 'open' communication between students, administrative and academic staff.
In the front line making it all happen, says Mofokeng was the director of the NMFC programme, Professor Richard Cooke.
When the hard lock down ended and South Africa moved to level two, the students were allowed to return. Now came the task of having to work and learn in a world still gripped by a pandemic. At the various living quarters, Wifi had to be upgraded so that students could now access the internet from their rooms and not in common areas such as computer labs which were now function under Covid regulations.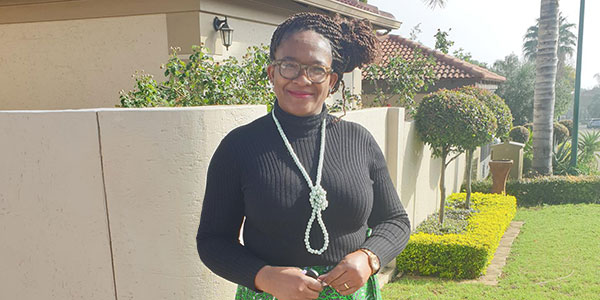 "Bedside learning and classroom learning was now limited to small numbers," says Dr Anastasia Ugwuanyi, a coordinator and lecturer within the NMFC. "When it came to assessments we had to try a lot of things, we had to do hybrid examinations, where students would link in with Microsoft Teams, while an examiner was present. There was a lot of innovation."
Both staff and students had to learn to access classes online.
For Ugwuanyi it meant lots of organising and endless meetings. "I literally got to a point where I felt like my butt was stuck to a chair," she laughs.
After a while students and staff got the hang of the new way of teaching. And as South Africa nears the two year anniversary of that first lock down, many of the innovations that were introduced are set to stay. One of these are the online night tutorials, that students can access wherever they are currently stationed in health care facilities across Gauteng and North West.
"Online learning does achieve a lot more, students are now able to use resources they would never have been introduced to if this hadn't happened," says Ugwuanyi.
Now that it is the end of the year exams have been written and one class is set to graduate. However, for Mofokeng and Ugwuanyi there are still students to look after as the programme continues to implement the shared vision between the two countries.
"The students know that I and Dr A (Ugwuanyi) are mothers to them. They know they can come to us for anything," says Mofokeng.
About Wits Covid-19 Heroes
The Wits Heroes Series celebrates staff and students who went beyond the call of duty at the onset of Covid-19 in 2020. Wits Heroes were nominated by members of the Wits community. Discover other Heroes.