Passion, love and dedication for teaching
- Wits University
A source of inspiration for his students.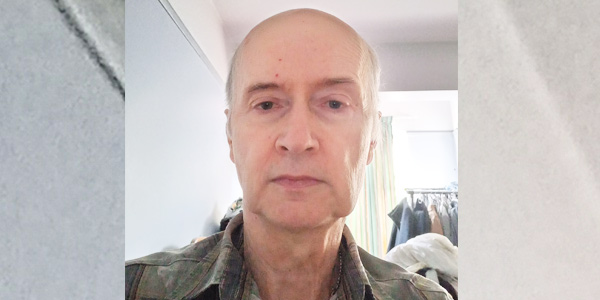 Recently retired English lecturer Tim Trengrove Jones was nominated as a Wits Covid-19 Hero for helping students to overcome their fears and self-doubt.
Jones received thumps up from his students for egging them to trust in their abilities and persevere when motivation was low as a result of the sudden disruption to life and change to learning.
An attentive teacher, Jones quickly realised that a lot of the students were feeling sad, lonely and isolated. This spurred him to expand his engagement with students and introduce new channels of communication in order to provide support to students.
"I found that there was a lot more responsiveness from students in terms of engaging with the literature and course work if one gave explicit consent to them to reach out via email or WhatsApp."
Jones established a WhatsApp group for his students and at one point messaged each one of his students to check on their wellbeing. This effort was appreciated by his students and made them more comfortable to share academic and other challenges.
The students were further inspired by his dedication to embrace new technologies despite nearing retirement.
"He provided lessons on Sakai, had weekly (sometimes bi-weekly) discussions on Microsoft Teams, formed a Whatsapp group where he provided additional thoughts on the works, ensuring no student got left behind," reads a motivation from a past student Nerissa Muthayan.
Jones believes that educators should strive to empower students and help them to discover their strength and independence, if they haven't already discovered this. An approach welcomed by his students especially during these challenging times.
About Wits Heroes
The Wits Heroes campaign was initiated by the Senior Executive Team at Wits University. The campaign recognises Witsies who went beyond the call of duty amidst the Covid-19 pandemic – to complete the academic year, to search for vaccines and treatments, to keep healthcare workers safe, to protect employees and students, to create multimedia content, to secure data and devices for students, to keep systems going, and generally to serve society. The Heroes were nominated by staff and students.