Second Year Architectural Representation Exhibition with an Opening Lecture by Peta de Jager
2nd of August 2021 at 17.30-18.30.
The Wits School of Architecture and Planning (SoAP) is pleased to invite you to a lecture and exhibition as we open the second semester.
Join the live event on MS TEAMS here
The 2nd Year Architectural Representation Electives Exhibition will open on the 2nd of August on SoAP's Theory and Practice Exhibitions landing page
This event carries 0.3 CAT 1 CPD points (SACAP). The CPD form will be shared in the chat at the beginning of the event and will remain open until 20.00. For CPD related queries, email SoAP's CPD Department: CPD.Wits@wits.ac.za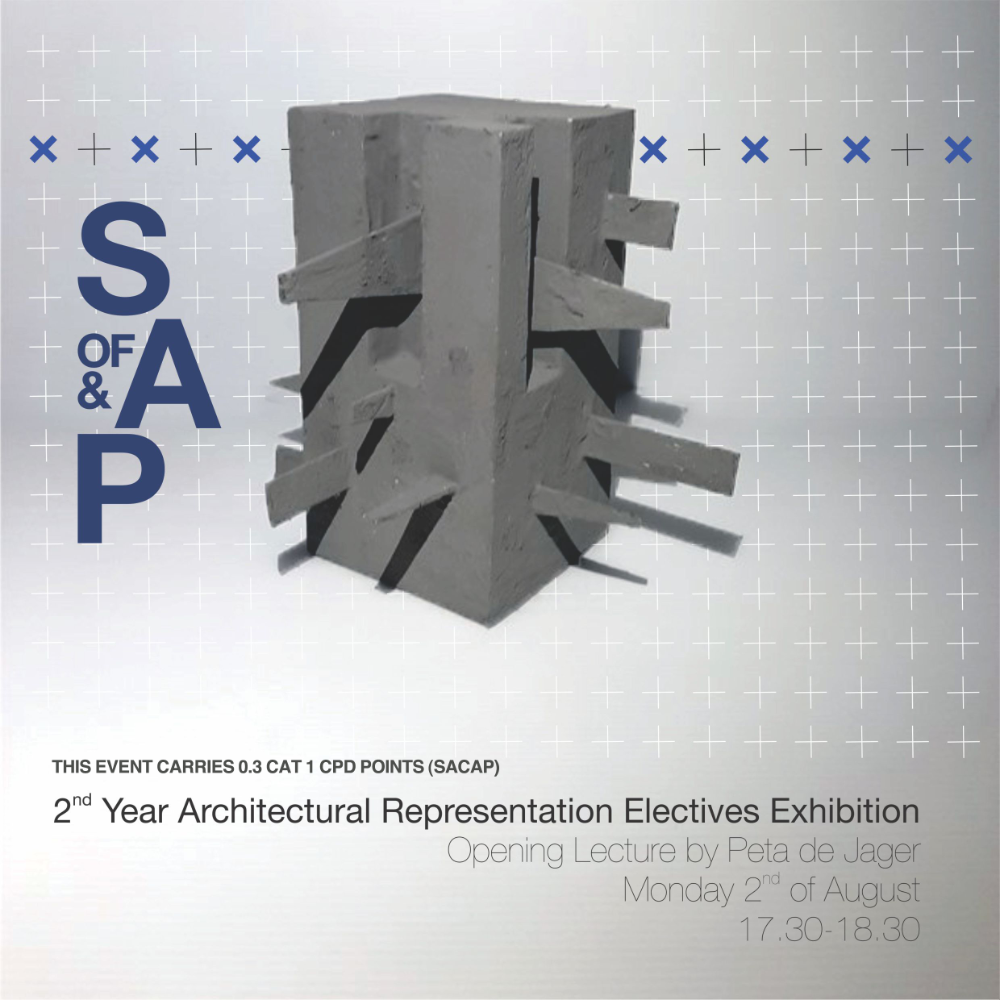 Peta de Jager will be discussing the topic:
"COVID-19 in the African City: Speculations and Provocations on Future Roles for Architects"
Humans spend increasing time in human-attenuated environments. The role of these transformed environments on human health and well-being has been thrust into public consciousness through the COVID-19 pandemic with its spatial, networked, engineering and design drivers. This compounds the rude realisation that building activities <routinely> exploit limited resource endowments, violate geological and ecological substrates and threaten our future. With these perspectives, can architects play a role in crafting a better future?