Launch your career using LinkedIn

The University of the Witwatersrand alumni group on LinkedIn has thousands of members. Connect with this incredible network or join specific interest groups, listed below. Share your professional profile, gain career insights, keep in touch with people and benefit from exposure to ideas and opportunities.
LinkedIn Alumni Tool
Create your profile and search for the Wits Alumni group in the search area at the top of LinkedIn. You will see the Wits alumni page. Click on "Join the University of the Witwatersrand Alumni group here". Click "Request to join". Once you are a member of this group, click on the "Alumni" bar on the left.
Search for alumni in your geographical area, career field or employer and connect!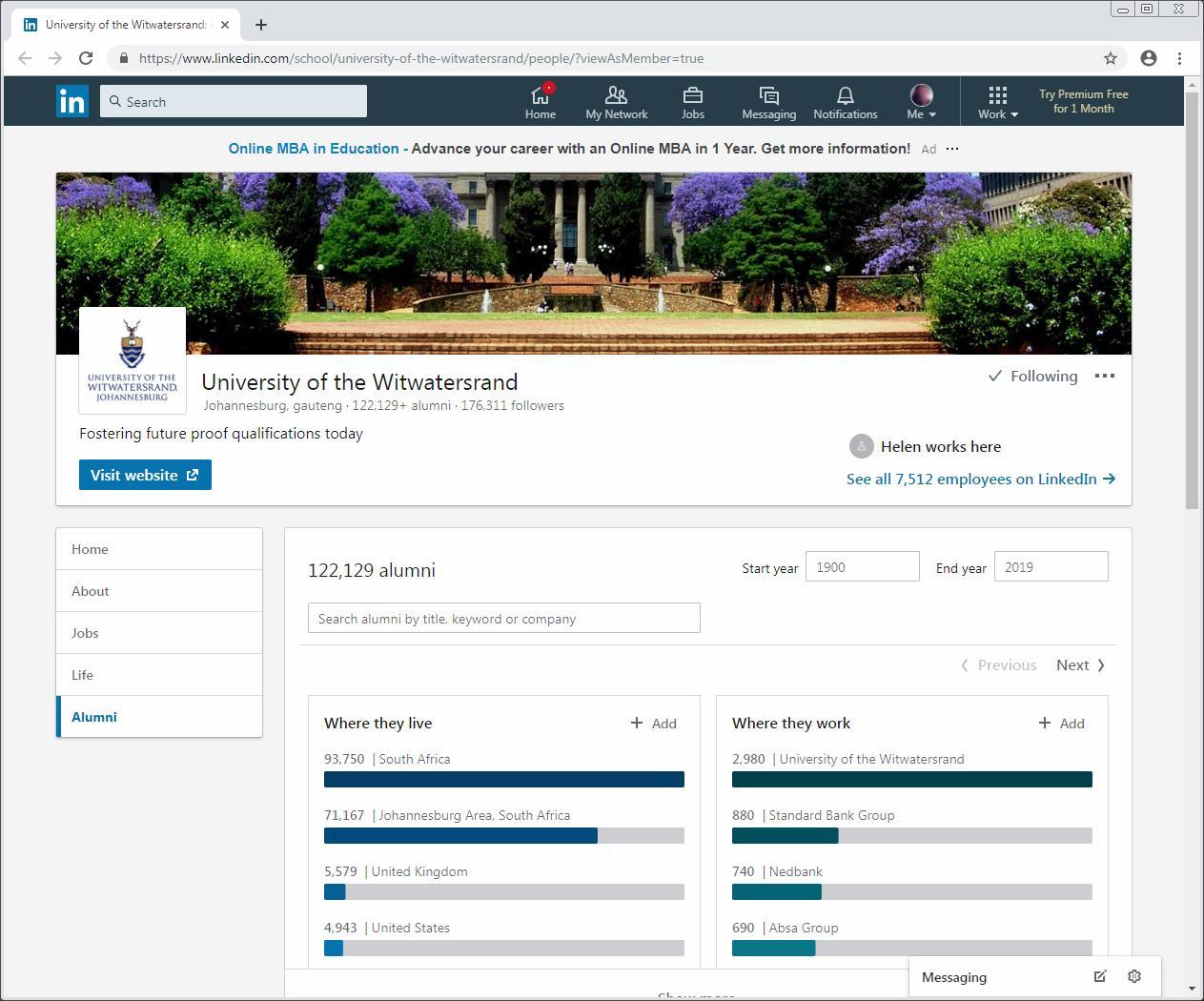 Share
Tweet