Genetic risk scores could predict disease in Africans
- Wits University
Using genetic risk scores to predict which individuals have a higher risk genetically of developing a particular disease is set to revolutionise medicine.
The genetic risk scores (GRS) approach to predicting disease risk enables early detection and treatment in a personalised way.
GRS has shown significant progress and potential in European populations. However, applying the approaches developed from European data to African populations shows that GRS are 4.5 times less accurate. This is partly due to the fact that people of African ancestry account for only 1.1% of the global participants in genomic studies.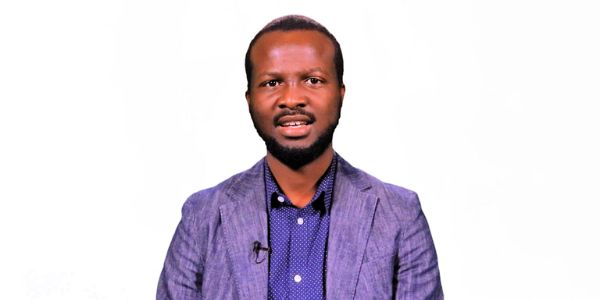 A study by scientists at the Sydney Brenner Institute for Molecular Bioscience (SBIMB), with colleagues in Uganda and the UK, set out to understand how compiling genetic information into genetic risk scores from African Americans, Europeans, and multiple ancestries (Asians, Europeans and African Americans) could help identify people who are likely to have high and low lipid levels in African populations.
Lipid (fats) levels refer to the amount of cholesterol and fats (called triglycerides) in the blood. These measurements give doctors a snapshot of lipids in a person's blood. Lipids such as cholesterol and triglycerides in the blood can clog arteries, making a person more likely to develop heart disease.
The study, titled Transferability of genetic risk scores in Africa, was published in Nature Medicine on 2 June 2022.
This study gives insights into genetic information that can be compiled into genetic risk scores to identify African people with high and low lipid levels.
This is essential for the early identification of people who are most likely to have elevated levels of lipids in the future.
These individuals can then benefit from early interventions that will reduce their chances of having heart and blood vessel-related diseases in the future.
Dr Tinashe Chikowore, a Wellcome Trust Fellow in the SBIMB and in the Wits-South African Medical Research Council (SAMRC) Developmental Pathways to Health Research Unit (DPHRU) co-authored the paper with Professor Segun Fatumo from the African Computational Genomics Group (TACG), the Uganda Virus Research Institute, and London School of Hygiene and Tropical Medicine (LSHTM). Dr Abram Kamiza, a scientist at the SBIMB and TACG, was first author of the study.
Chikowore says, "We found that constructing genetic risk scores using information from African Americans led to predictions that were 5.1 times less accurate compared to those from Europeans, and 1.3 times better than combining genetic information from multiple ancestries in Africa for blood cholesterol levels. However, we found that genetic prediction varies in Africa, performing well in urban South African people compared with those in rural Uganda, due to differences in age, lifestyles, environments, and genetics."
Genetic risk scores added to conventional risk factors – which include age, sex, body mass index and type 2 diabetes – improved the ability to identify people with high lipid levels by 48%, according to the study.
This means that increasing the proportion of Africans in global genetic studies will ensure that more accurate genetic risk scores can be constructed for disease prediction in Africa.
Professor Michèle Ramsay, the National Research Foundation South African Research Chairs Initiative Chair of Genomics and Bioinformatics in African populations and Director of the SBIMB, says, "The genetic risk prediction for complex diseases and related traits is not yet ready for widespread implementation in a clinical setting. However, significant advances are being made, primarily in studies with people of European ancestry. It is gratifying that this study, spearheaded by young African scientists and published in a high-impact journal, is highlighting transferability of genetic risk algorithms to African populations. We hope that continued investment and support from funders, pharma, and governments will ensure that genetic risk can contribute to early prediction and preventative strategies to address the burden of non-communicable diseases in Africa."