The knife between her thighs
- Shaun Smillie
Female Genital Mutilation - South African researchers and medical practitioners are increasingly seeing it in its most extreme forms.
Warning: content might be potentially disturbing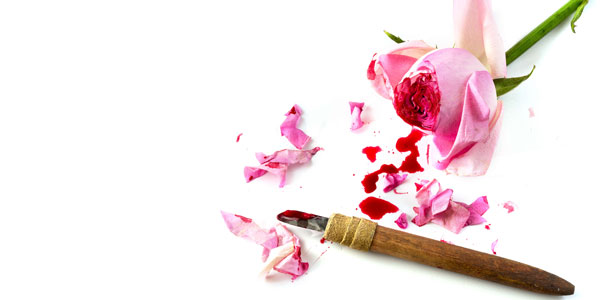 Female genital mutilation is the surgical removal of a girl's external genitalia for religious or cultural reasons to prevent intercourse and to enhance status. This extreme form of gender violence is increasing in South Africa.
Dr Marise Subrayan could do nothing to save the newborn baby at the Rahima Moosa Mother and Child Hospital in Coronationville, Johannesburg. The baby she was helping to deliver had become trapped in vaginal scar tissue and suffocated to death. The mother's family had refused a caesarean section, citing religious reasons.
"And it is not just babies, I have had a woman die on the table," says Subrayan. That woman bled to death.
The killer that day is under-researched and hides behind religious dogma. It is Female Genital Mutilation (FGM) and South African researchers and medical practitioners are increasingly seeing it in its most extreme forms.
Subrayan saw FGM victims during her residency at the Hospital, and her experiences prompted her to examine this form of abuse in a Master of Medicine dissertation through the Department of Obstetrics and Gynaecology at Wits in 2019.
"What was strange is that I found that there was no research on Female Genital Mutilation in South Africa," says Subrayan.
A silent violence
She focused her research on the doctors who were coming across FGM, through exploring their knowledge, awareness and attitudes towards this extreme form of gender violence. What came out in Subrayan's study was that the majority of those who answered the anonymous questionnaire had come across FGM and had difficulty in dealing with patients who had experienced the trauma.
Subrayan discovered that South African doctors are seeing some of the worst forms of FGM. It is being performed in some north-east African migrant communities.
"What we are seeing is Type 3 Female Genital Mutilation or infibulation. This is where they don't just cut out areas of the clitoris or the vaginal lips, they also sew it shut," says Subrayan. This is to prevent intercourse, and it begins when the girl is still a young child.
"Sometimes they don't even have a memory of this event," says Subrayan. Bones are sometimes broken during the ritual. Infibulation causes other complications such as infection and severe pain. "Sometimes even wearing underwear is extremely painful for them." There is also severe psychological trauma.
Status by scalpel
FGM persists across Africa because of the social status it affords women, explains Professor Ngianga-Bakwin Kandala from the Wits School of Public Health.
"FGM – a century-long tradition – is a social norm, meaning that in societies where cutting is the norm, being cut gives women social status and more social support among women and the community. In these societies, girls have more and better marriage opportunities and thus a better chance of bearing children," he explains.
"Furthermore, for young girls, it is usually undertaken as a cultural or a religious practice, a coming-of-age ritual, or one that sanctifies a girl's purity or makes her more attractive to a potential husband – hence the persistence of the practice from generation to generation."
Saving sexuality
Across the globe, countries are seeing a rise in reported FGM incidents because of migration and the practices of certain migrant communities.
In some countries, like the UK and the USA, guidelines have been developed to assist medical personnel when they are presented with a FGM patient. These guidelines include notifying the police.
Subrayan says no such guidelines exist in SA, and medical personnel have to rely on other guidelines.
Dr Loveth Obiora, who holds a Hillel Friedland Postdoctoral Fellowship in the Department of Physiotherapy at Wits, has studied FGM, but in other African countries. Like Subrayan, Obiora found that little research has been conducted on FGM in SA, despite increasing reports of women arriving in South African hospitals showing signs of genital mutilation.
"The World Health Organization does not recognise South Africa as being a location where female genital mutilation is undertaken," says Obiora. But, unlike SA, many other African countries have introduced programmes and measures to prevent FGM.
"In countries like Nigeria and Kenya, these programmes have been successful and have resulted in declines in incidences of FGM. The success of these programmes can be attributed to the involvement of traditional and community leaders, because the programmes work towards educating communities and moving them away from rituals that involve genital mutilation," adds Obiora.
SA is far behind the rest of Africa in addressing FMG. But before preventative programmes can be put in place, Obiora and Subrayan agree that FMG must be recognised as a growing problem in the country and that more research is needed to fully understand the extent of the problem.
Shaun Smillie is a freelance writer.
This article first appeared in Curiosity, a research magazine produced by Wits Communications and the Research Office.
Read more in the 13th issue, themed: #Gender. We feature research across disciplines that relates to gender, feminism, masculinity, sex, sexual identity and sexual health.