'Real' men lift others up and don't put them down
- Andile Ndlovu
Men cannot be left on the periphery of conversations about gender-based violence and abuse.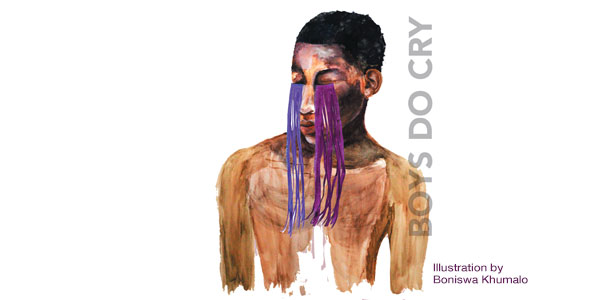 Imagine a society in which victims or minorities are offered financial assistance to escape violent partners? This happens in Australia, where one woman is killed by a partner every nine days. The government is offering women who are abused by their partners around R54 000 for expenses that they might incur from uprooting their lives and leaving their abusive partners.
The focus, curiously, is not about the harmful behaviours of perpetrators, but about what to do with the victims, who are typically mothers.
Despite the proliferation – and positive impact – of social movements such as #MeToo and Time's Up, which aim to empower victims of sexual abuse and sexual harassment, it still feels as though conversations around gender inequality, sexuality, sexual abuse and sexual harassment only occur because of the leadership of minorities – including women and queer people.
According to the Cambridge Dictionary, toxic masculinity refers to ideas about the way men should behave that are seen as harmful.
Toxic masculinity thrives when men do not hold themselves and each other accountable for their actions. Even in the media, men have been able to avoid taking responsibility for their actions because they have been portrayed as financial providers, too busy and ambitious to notice that they are shut-off, emotionally-unintelligent figures.
A dire state of affairs
It is almost as if we do not exist in a society where gender inequality is pervasive. The World Economic Forum's latest Global Gender Gap Report estimates that it will now take 135.6 years to close the gender gap worldwide.
The Covid-19 pandemic appears to not only have worsened the economic disparity between men and women, but it has also contributed to family violence and meant that women who experienced physical or sexual violence at the hands of a current or former partner could not leave.
In SA the situation is thought to be even more dire. Just days into the country's lockdown to combat the spread of Covid-19, the government revealed a concerning spike in the number of gender-based violence cases. This included the brutal murder of 28-year-old Tshegofatso Pule, prompting President Cyril Ramaphosa to refer to "a war being waged against the women and children of our country".
But men cannot be on the periphery of such conversations. The Wits Centre for Diversity Studies' Kudzaiishe Vanyoro last year published a peer-reviewed academic paper, titled "Learning How Language is Used in Higher Education to Strategically Marginalise Female, Queer, and Gender Non-Conforming People: An Autoethnographic Account", in which he shows how he found critical diversity literacy "helpful in realising the complicity of language in dominance".
He told Curios.ty that critical diversity literacy, which was initiated by the Director of the Wits Centre for Diversity Studies, Professor Melissa Steyn, "can aid men in the University to reflect on their positionality as male, masculine and privileged" and how it affects others. Essentially, it explores how men can move from being complicit in causing harm to unlearning toxic habits.
"As heterosexual men we need to realise that we are not only gendered a certain way, but we are also racialised, (dis)abled, classed, aged and afforded citizenship in a certain way," says Vanyoro.
"We can be sure that our inaction in other areas of identity like gender and sexuality sensitivity, enforced other systems that also affect us – such as racism, ableism, classism, ageism and nationalism. Nothing exists in isolation and any form of oppression produces and enforces another. We need to remember that."
Negotiating manhood and masculinity
In his 2020 book, Becoming Men, Associate Professor in the Wits Department of Psychology, Malose Langa tells the story of 32 boys from the Alexandra township whom he followed over a dozen years as they negotiated manhood and masculinity.
"[The subjects] were aware of a hierarchy of masculinities in which alignment with some positions rather than others allows for social status and positive self-esteem… On the whole, the findings revealed the considerable internal and external struggles that boys experience in adopting both popular and unpopular masculine positions," writes Langa.
A further finding was that all the boys, irrespective of 'type', were united in their antagonism towards 'gay masculinity', accusing gay boys of letting males down in a variety of ways.
"It was evident in all the interviews that gay masculinity occupies a very low status in the hierarchy of masculinities."
Clearly, heterosexual men, especially, have been complicit in various forms of hate and a failure to encourage the unlearning of such traits will only serve to perpetuate toxic masculinity in our society.
As former US President Barack Obama said two years ago at a conference for his My Brother's Keeper initiative: "The notion that somehow defining yourself as a man is dependent on [whether you are able to] put somebody else down… able to dominate… that is an old view. If you're confident about your strength, you don't need to show me by putting somebody else down. Show me by lifting somebody else up."
Andile Ndlovu is a freelance writer.
This article first appeared in Curiosity, a research magazine produced by Wits Communications and the Research Office.
Read more in the 13th issue, themed: #Gender. We feature research across disciplines that relates to gender, feminism, masculinity, sex, sexual identity and sexual health.