Let's talk about sex (and health), please
- Lem Chetty
Changes in sexual functioning are a side effect of many physical and mental illnesses, however, across genders, sexual health and behaviour are not addressed.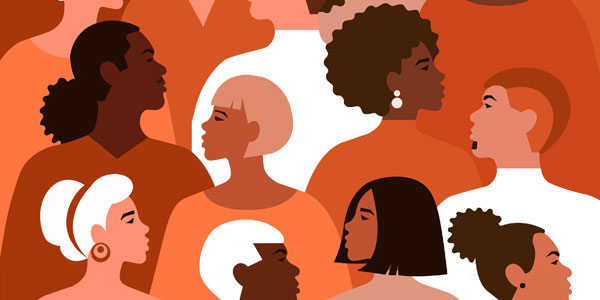 "I recall a patient consultation that lasted all of 16 seconds," says Deidre Pretorius, a PhD candidate in the Wits Reproductive Health and HIV Institute. Pretorius' research, published in the journal Sexual Medicine, looks at sexual history-taking for risk behaviour in primary care.
Her research found that when healthcare practitioners talk to patients about their sexual history and health, it can contribute towards improving health outcomes in primary care but, due to factors such as high patient volume, a lack of empathy and shying away from these topics, these discussions don't happen often enough.
"We live in a country with high numbers of people living with HIV and Aids, which implies that a comprehensive sexual history must be taken when patients are treated. This doesn't happen."
Pretorius filmed 151 routine consultations with patients with diabetic or hypertensive conditions, yet found only five consultations in which sex was discussed. "Conversations were paternalistic and lacked privacy, warmth and respect," Pretorius writes in the journal.
Both chronic conditions, diabetes and hypertension have neurological and vascular effects which in turn affect sexual health. "Not only was sexual history not taken, but patients living with sexual dysfunction were missed. If patients understand how disease and medication contribute to their sexual wellbeing, this may have changed their perceptions of the illness and adherence patterns," she says.
Barriers of inequality
The study focused largely on women – about two-thirds of the interviewees. But Pretorius says that studies also show experiences of discrimination towards queer individuals when seeking healthcare which has resulted in barriers and inequality in the access of healthcare. "When members of the LGBTQIA+ community see doctors, we find that the doctors and nurses tend to giggle and not take the patient seriously."
Pretorius says that one interviewee lied about having hypertension so that she could be a part of the study into sexual health, as she was experiencing problems with her partner who is a transgender female. "That is how serious it is on the ground. I wonder how much of this is about lack of education?" asks Pretorius.
As a social worker for 40 years, working with families, Pretorius says that the topic of sex comes up often in consults – in the context of gender-based violence, marital concerns or coercion to expand couples' sexual repertoire, amongst others. She recalls working in an oncology unit with a couple where the wife was coming to the end of her chemotherapy after a mastectomy. "I found the husband holding his head in the waiting room. He said that he was not coping, his blood pressure was not good. Up to that point the medical discussions with the couple were clinical. But he eventually shared that they were having intimacy issues because in 50 years of marriage, he would sleep holding on to her breast. Due to the illness, they had to adjust their way of life. Both were feeling rejected. So, if doctors are willing to talk about sexual functioning along with illness, it would make a huge difference to people."
Pretorius says that the side effects of medication and sexual health are not often discussed. "I had a patient with epilepsy whose medication caused a lack of libido. The doctor who prescribed it never explained it. I saw her and her husband when they were already contemplating divorce."
Mental health and sexual health
Psychiatry Registrar, Dr Kirsten Rowe, achieved her PhD from Oxford University using research from her work with the Medical Research Council/Wits Rural Public Health and Health Transitions Research Unit. She says that the treatments for many mental illnesses including depression often have an effect on sexual health and sexual desire.
Antidepressants – especially those used in the public sector – can affect libido while common mental illnesses like major depression result in a general lack of energy and may lower libido. "People just don't enjoy anything anymore, including desire. The conundrum is that treating depression with common antidepressant medications can cause sexual issues like anorgasmia and erectile dysfunction," says Rowe.
Bipolar disorders also affect sexual functioning. "When people are in a depressed frame of mind, they would experience a lack of libido, but when they are in a manic state, they become disinhibited, taking sexual risks and later regretting them. Libido increases and so does a loss of self-control. But to control the behaviour, mood stabilisers, antidepressants and antipsychotics can have sexual side effects, so it is a difficult balance to find," says Rowe.
Other mental health conditions like post-traumatic stress disorder (PTSD), anxiety or schizophrenia affect sexual functioning in other ways, like social isolation. "In the case of PTSD, sexual trauma can have a huge impact on sexual desire and health."
Despite this, Rowe agrees that in the public sector particularly, screening for sexual side effects is not prioritised in the mental health sector. "Patients would be seeing nursing sisters and GPs, because there are just not enough psychiatrists. Also, as an impact of time and patient volumes, in my experience, sexual history and psychosexual history is not taken from patients."
Let's talk about sex
Patients tend to find it difficult to talk about sexual issues, because of their own views and judgement, especially when the conversation is between an elder caregiver and a younger patient. "People are scared to discuss sexual health and this should not be the case. We should be able to feel comfortable and speak openly, especially because relationship history and sexual history can reveal abuse or trauma," says Rowe. In an ideal world, treating ailments like chronic pelvic pain would start with an assessment of sexual behaviour rather than treatment options.
Having worked outside the country, Rowe says that the South African medical fraternity needs to evolve its thinking around gender. "For instance, gender-neutral bathrooms and preferred pronouns for patients are not a consideration, although they are the norm elsewhere. Healthcare workers seem not to be sure of how to handle transgender patients, like nurses not wanting to place a transgender woman in the female ward for fear of safety.
SA has "a long way to go in a world where transgender people make healthcare workers nervous". Changing attitudes begins with education, and this should start with medical and nursing schools.
Pretorius adds that sexual health is a rights-based issue. "In a country where diabetes is so prevalent, we should consider helping patients, perhaps with medication to treat virility. But doctors don't talk about it."
Women experiencing menopause and vaginal atrophy cannot access medication in the public sector and it is too expensive for them to buy themselves. "We have to think about the implications of not talking about sexual behaviour and functioning. It is devastating, and if untreated, can create a greater cost down the healthcare line. There's a lot of judgement. I've had doctors who said it isn't a priority. We don't train our doctors to do this either. We know psychotherapy can help."
But there is good news. "Healthcare workers are realising that we cannot ignore this any longer. Curricula are being updated. We can't be talking about the smells of discharge, excrement, etc. with our doctors but not sex. It is a natural experience to have sexual needs, even with a chronic illness."
Lem Chetty is a freelance writer.
This article first appeared in Curiosity, a research magazine produced by Wits Communications and the Research Office.
Read more in the 13th issue, themed: #Gender. We feature research across disciplines that relates to gender, feminism, masculinity, sex, sexual identity and sexual health.