Reading the nutritional signs in your burger, chips and soda combo
- Wits University
A study into fast food nutrition labelling found that just 58% of SA's biggest fast food retailers surveyed provide nutritional information on their products.
Furthermore, the study found that the nutritional content of your burger, chips, and soft drink combo meals are not nutritionally equal.
The provision of nutritional labelling on fast food products, using a 'traffic light' red, yellow, green graphic labelling system, could help South African consumers to make better nutritional decisions.
This is important as non-communicable diseases (NCDs) such as diabetes, hypertension and obesity increasingly threaten public health in the country.
The study, titled Should fast-food nutritional labelling in South Africa be mandatory? was published in the South African Journal of Clinical Nutrition on 2 December 2021.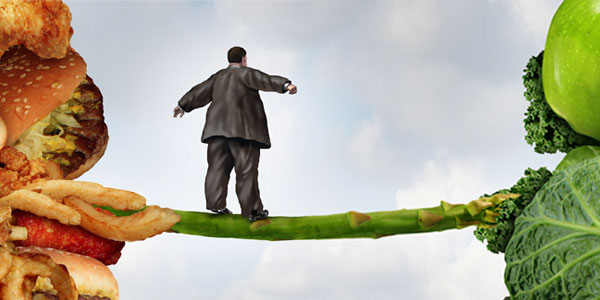 Finding nutrition facts on SA fast foods
"The provision of fast food nutritional information is mandatory to the public in countries such as the US, Canada, Australia, Ireland, Saudi Arabia, South Korea, Taiwan, and United Arab Emirates. However, South African fast food restaurants are not compelled to provide any form of nutritional information," says Dr Siphiwe N Dlamini, lead author of the study and a postdoctoral research fellow at the South African Medical Research Council (SAMRC) Developmental Pathways to Health Research Unit (DPHRU).
"Our study aimed to determine the proportion of fast-food restaurants that provide nutritional information, describe the nutritional information of similar food items and meal combinations across the fast-food restaurants, and use a graphical labelling system to describe these data."
The DSI-NRF Centre of Excellence in Human Development at Wits University supported the study, which scientists at the DPHRU and the African Centre for Obesity Prevention (ACTION) conducted. DSI-NRF refers to the Department of Science and Innovation and National Research Foundation.
Labelling limited, calories super-sized
In the study, 31 of the biggest fast-food restaurants in South Africa were included to estimate the proportion of those that provided nutritional information on their websites/outlets.
Energy, protein, fat, carbohydrate, salt and sugar nutrient compositions were compared for similar food items (burger or pizza), and a meal combination that included burger/pizza, medium-size fried chips and a sugar-sweetened beverage.
The UK Traffic Light labelling system was used to compare fat, salt and sugar across restaurants. This graphic labelling system shows the quantity of each nutrient and whether this was high (red), medium (orange), or low (green).
The big, fat reveal
While all burgers were high in protein, some were also high in fat, salt and sugar, as indicated by percentages of the nutritional reference ranges above 30%. This was also the case for pizzas.
All meal combinations particularly exceeded the total recommended energy, carbohydrates, sugar and salt content, and most also exceeded the recommended fat content.
The study concluded that the consumption of popular South African fast foods may disproportionally contribute to the daily intakes of total energy, fat, salt and sugar, especially when consumed as combination meals including fried chips and sugar-sweetened beverages.
"Consumers should limit their fast-food intake and avoid eating meal combinations," says Dlamini. "Furthermore, the South African government should consider regulations that make nutritional labelling of fast foods mandatory so that consumers can make informed dietary choices."
While the availability of nutritional information is important, it is equally important that fast food nutritional information labelling be easy to understand and recognisable by consumers.
The traffic light approach could help consumers to interpret and understand the nutritional value of different meals and in turn increase their awareness and consideration around dietary choices.