EIE hosts first engineering Women's Conference
- School of Electrical and Information Engineering
The virtual conference highlighted the dynamic interventions that women are making in STEM.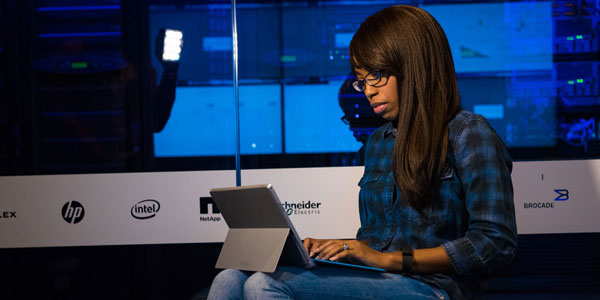 The School of Electrical and Information Engineering (EIE) hosted its first Women's Conference in November 2021.
The two-day conference was the brainchild of PhD candidate and Associate Lecturer, Mohlalakoma Ngwako. Ngwako wanted to create a rigorous and intellectual space for women to engage both their own work and the research of other women in STEM. Ngwako, together with Associate Lecturer Jessica Breakey and MSc candidate Alice Drozdov, invited students, researchers and lecturers as well as professionals in the private and public sector to participate in the conference.
The conference brought together 20 innovative women in STEM to share and engage research that included machine learning models to depict lightning in paintings, optical communication systems and the role of anxiety and depression in engineering education.
The conference was well attended by both the staff and student body and hosted exceptional guest speakers. Dr Tempest van Schaik, a senior machine learning engineer at Microsoft and an alum of EIE opened the conference with a series of reflections on her journey as a woman in her field.
World-renowned Professor in Human Genetics, Dr Michelle Ramsay, kept an engaged audience, discussing biobanking and data governance, the differences between gender and sex and the journey of motherhood in academia.
Dr Tsabi Molapo, a research manager at IBM research, reflected on the role of AI in education and healthcare. The top presentation at the undergraduate level went to Sansha Gupta. Khanani Machumele was awarded the prize for the best postgraduate presentation.
Ngwako, Breakey and Drozdov were extremely happy with the outcome of the conference and grateful for the support they received from the School in general but specifically from the Head of School, Professor Estelle Trengove.
They hope that the Women's conference becomes an annual event, where women in STEM can come together to inspire and engage not just each other, but the intellectual communities from which they come.