African Research on Kidney Disease begins in Mpumalanga
- Wits University
It's South African Kidney Awareness Week from 6-10 September and the ARK Consortium has begun a unique African study.
The African Research on Kidney Disease (ARK) Consortium is a collaboration between researchers at centres of excellence in South Africa, Malawi, Uganda, and London School of Hygiene and Tropical Medicine (LSHTM).
ARK aims to better understand kidney disease in sub-Saharan African populations – working in Uganda and Malawi as well as South Africa – and to determine the burden of kidney disease, its causes, and potential for prevention in these communities.
Dr June Fabian is the co-principal investigator (co-PI) of the South African arm of ARK and a nephrologist (kidney doctor) and clinical researcher at the Wits Donald Gordon Medical Centre (WDGMC) in Johannesburg.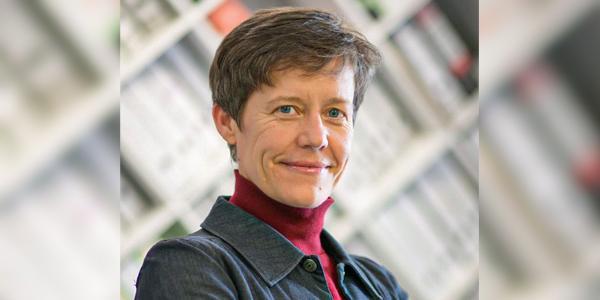 "The work ARK is doing is unique in Africa because it is population-based. This means we can better understand kidney disease in people living in rural Mpumalanga, rather than relying just on data from high-risk groups and people hospitalized with advanced kidney disease," says Fabian. "Population-based research gives a good sense of what the burden and risks really are."
The importance of kidney disease studies in Africa
While the causes of kidney disease are well described in high-income countries, relatively little is known about the risk factors that lead to kidney disease and how common these are in sub-Saharan Africa.
Additionally, severe kidney disease treatment is costly, requiring either chronic kidney dialysis or a kidney transplant.
These medical procedures are often out of reach of the poor or medically under- or uninsured, rendering this condition fatal – which it need not be.
The genetics of advanced kidney disease in rural South Africa
Fabian has led the South African arm of ARK since 2016, working with rural communities around Agincourt in the Bushbuckridge sub-district of Mpumalanga Province.
She works closely with co-investigators Professor Stephen Tollman of the Medical Research Council/Wits Rural Public Health and Health Transitions Research Unit (Agincourt) and Professor Michèle Ramsay of the Sydney Brenner Institute of Molecular Bioscience (SBIMB) at Wits.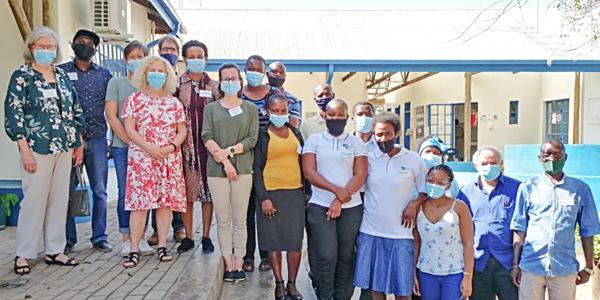 ARK aims to identify genetic risk factors that cause kidney disease in a typical rural population in Agincourt, Mpumalanga.
"Very little research has been done on the genetics of diseases in Africa. Although we can theorise that hypertension [high blood pressure], for example, contributes to advanced kidney disease, these findings are based on data from high-income countries," says Fabian.
ARK has partnered with Variant Bio to investigate the genetic and metabolomic [small molecule] profiles of advanced kidney disease in sub-Saharan Africa. Variant Bio is a biotech company based in Washington state, U.S., which develops therapies to improve global health by studying the genes of people with exceptional health-related traits.
"Combining genetic and metabolomic analyses creates a very powerful research tool for exploring inherited susceptibility to kidney disease, how our genes interact with our environment, and ultimately how this influences the small molecules our bodies make," says Fabian. "We can then compare a group of people with poor kidney function to a group with good kidney health, and investigate differences between the groups. This potentially unlocks ways in which we could treat, or even prevent kidney disease in African populations."
Testing for chronic kidney disease
Diagnosing advanced kidney disease in sub-Saharan Africa is critical to understanding its prevalence.
Urine dipstick tests could be valuable tools to rule out kidney damage in under-resourced settings where access to central laboratory services is limited.
For this reason, ARK advocates point-of-care diagnostics – where a nurse in a rural setting can test and treat a patient immediately and on site.
In March 2021, Fabian, Tollman, et al, published a study in BMC Nephrology, which aimed to evaluate the diagnostic accuracy of point-of-care urine dipsticks to detect markers of kidney damage.
The study shows that point-of-care urine dipstick tests are effective for screening those at risk for kidney disease, which includes those with diabetes, high blood pressure, and people living with HIV.
Another chronic kidney disease diagnostics study, published in Clinical Chemistry and Laboratory Medicine in March 2021, evaluated point-of-care technologies for estimating kidney function using creatinine [a compound the body makes and then utilizes to store energy]. Again, in resource-limited settings, the point-of-care devices can be used for screening.