Witsie receives grant to develop early-career research managers
- Wits University
Research manager, Caryn McNamara, one of more than 50 international grantees to help develop research management professionals.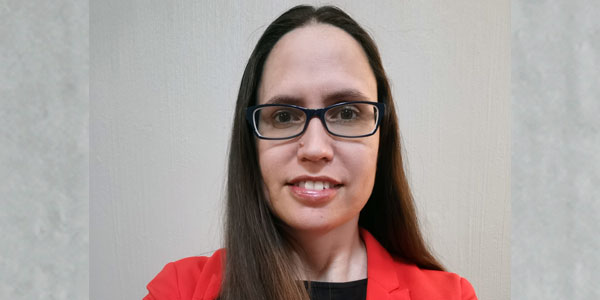 McNamara, Manager of the DSI-NRF Centre of Excellence in Mathematical and Statistical Sciences at Wits University, is one of 57 research managers, comprising six teams, who have been awarded an international grant to support the development of research management professionals in Africa and the UK.
The grant is a collaboration between the International Research Management Staff Development Programme (IRMSDP), the African Academy of Science (AAS) and the UK Association of Research Managers and administrators (ARMA).
McNamara says the grant "provides an opportunity for experienced Research Management and Administration (RMA) professionals from the SADC region and the UK to jointly create tools to help the professional development of early-career RMAs in these regions. This will reduce their initial on-the-job training time as they start out in their careers and grapple with understanding the complex RMA landscape and its requirements."
Over a course of eight months beginning in October 2020 and ending in April 2021, the six teams will gain practical skills and co-create resources to close the critical gaps in the African research ecosystem to support a vibrant research culture and leadership at universities and research institutions.
The teams are focusing their innovative ideas on the themes: Research management support functions and infrastructure; professional development for research managers and administrators; funding and collaboration for research; and research uptake and impact.
The ultimate goal is to strengthen the research management capacity of institutions via the professionals who work for them.
"Over the last 15 years, Research Management and Administration has become increasingly important in research projects, especially for those funded by external/international funders that have very specific reporting and audit guidelines," says McNamara.
Her team is working on a project, titled: Toolkit for early-career Research Managers Online Resource (TReMOR). "It is a great opportunity for Wits University to be involved in the TReMOR Project, which will play a significant role in developing an enabling environment for early-career RMAs, both nationally and abroad. This type of support early on in one's chosen RMA area will springboard new RMAs to success earlier in their roles."
About the TReMOR project:
Early Career Research Managers and Administrators (ecRMAs) often enter the Research Management (RM) sphere without previous knowledge of the processes and actions involved in the Grant Management (GM) function. This collaborative project seeks to develop practical tools and resources in Research Management for (ECRMs) with a focus on GM, both pre- and post- award, as an essential function within a Research Office.
It will increase knowledge and capacity in this function and strengthen cultural understanding and collaborations between three UK and five universities in the SADC region (from South Africa, Botswana and Namibia).
Access to this toolkit will build the capacity of ecRMAs. The online toolkit will provide ecRMAs with guidance on the support required by researchers when they apply for national and international grants. It will include online resources, guidelines, practical tools and learning offerings (such as workshops, webinars and/or podcasts) around key areas of support throughout the pre-award and post-award processes.
About Caz McNamara:
Caz McNamara is the Research Manager at the DSI-NRF Centre of Excellence in Mathematical and Statistical Sciences (CoE-MaSS) hosted at Wits University, in Johannesburg. She has 13 years' experience in Research Management in the Higher Education Sector in South Africa, with a focus extensively on multi-institutional collaborative programmes; running locally, regionally and internationally. She is experienced in pre- and post-award grants management, branding and digital media content, financial management, data management, and strategy.
She also has extensive event and conference organising experience. Her work focusses on bringing stakeholders together within a research enabling environment to pursue research excellence and develop capacity for both emerging and established researchers. Prior to joining Wits, McNamara was worked at Rhodes University, from where she also holds a Master's degree in Molecular Biology.