The hunt for an HIV vaccine
-
Unique insights from an inspiring cohort of women in South Africa.
Dr Thandeka Moyo is a GCRF START grant-funded Postdoctoral Research Fellow at South Africa's National Institute for Communicable Diseases (NICD), affiliated to the University of the Witwatersrand (Wits). The Global Challenges Research Fund (GCRF) and START (Synchrotron Techniques for African Research and Technology) grant is a collaborative project between scientists in Africa and the UK working together on research using synchrotron science.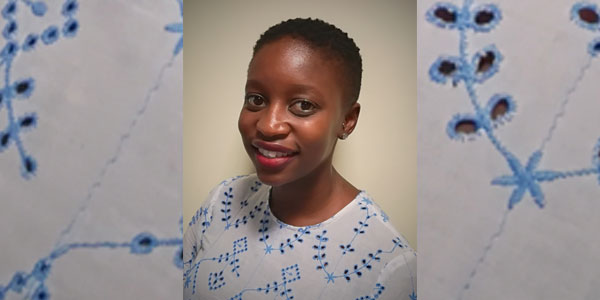 Over the past few years, she and her colleagues have gained new insights into bNAbs in chronic HIV infection, insights which contribute significantly to the worldwide hunt for an HIV vaccine. Most recently, with access to the UK's national synchrotron – Diamond Light Source (Diamond) – facilitated by the GCRF START grant, they were able to solve the structure for one member of a family of antibodies which has revealed a uniquely long loop in the light chain of the antibody – a loop up to three times longer than other published anti-HIV antibodies.
"Such insights are exciting, providing opportunities not only to expand my skills and knowledge as an early career scientist but also to inspire further hope that we will one day have all the necessary information to design an effective vaccine to end the global HIV pandemic," says Moyo.
South Africa has the biggest HIV epidemic in the world, with an estimated 7.5 million people infected nationally according to UNAIDS. "In this article, I will outline some of the insights achieved over several years of investigating broadly neutralizing antibodies through women participating in the CAPRISA Cohort – a research programme based in the KwaZulu-Natal province of South Africa. Without these women enabling us to study their donated samples, we would still have many unanswered questions," says Moyo.