Student project goes to Dutch Design Week
- Wits University
The work of Joshil Naran, a masters in Architecture student, has been selected to showcase at a global festival for creatives and innovators.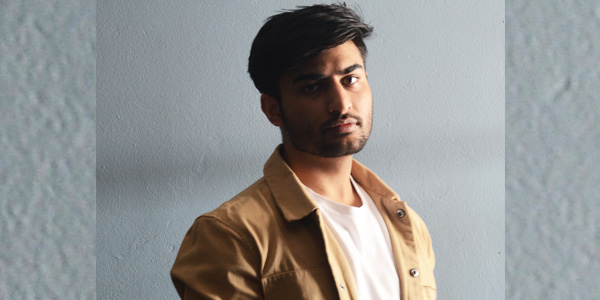 Naran's project titled In Between Back to Back and Front to Front will be among 10 of the world's best designs by graduates at the Dutch Design Week (DDW) 2020 in October.
DDW is the largest annual design event in northern Europe and attracts interest from across the globe. Naran's work will be part of the Antenna Show, a critical platform at DDW which is described as a global scan for the world's top design graduates. Only top students are selected, based on their strength to respond to the Sustainable Development Goals, using a design lens. The Antenna Show is a joint initiative of the two giants in design – Design Indaba and DDW.
Naran has received the news with great excitement and so has the School of Architecture and Planning.
"It feels fulfilling for the project to be recognised by a global design foundation. This has made me more motivated to continue with the pursuit of creating better places and spaces. It also makes me happy to see that foundations like Antenna, Dutch Design Week and Design Indaba are looking for projects that initiate conversations for creating a better experience for people around the globe."
Reimagining Rosettenville
The entry based on Rosettenville, an old Johannesburg suburb, was part of an honours elective in Advanced Design in 2019.
"The design addresses the housing problem within the Rosettenville precinct and the accommodation rental economy through illegally constructed backyard dwellings. The over expansion has caused densification problems along with health and safety issues," explains Naran.
Another threat confronting residents in the area are the alleys that sometimes become dump sites or sites for illegal activities such as drug use. Through the project, Naran addresses the issues of redistributing power, safety and the creation of new economies.
"The project considers how the economy of leasing runs and uses the same economy that resulted in over-expansion as a process to re-empower individuals in the associated block. This is done through converting the alley/servitude into a pedestrian street in which new economies of trade and leasing are centred through new divided blocks. This means that the micro communities and micro economies are built within a single block. I believe this potential solution also would assist in managing the issues that the alley presents such as the pollution or illegal activities."
Overall, the focus of the project is to reinterpret the existing in-between space using spatial design as a way to redistribute social and economic power.
Participating in industry challenges brings additional pressure onto students. However, the opportunity to be part of DDW was worth the extra load, says Naran.
"I saw it as a platform to bring the pursuit of a design solution for South African suburbs to a global platform and one which would help raise awareness not only of the contemporary problems associated but also the means by which designers and architects are constantly striving to find solutions to better conditions. Sharing this idea was the main motivation for my submission."
Ever engaged in self-empowerment activities, Naran was part of a group that presented a social housing project in Cambodia (2018), an exhibition space for developers in Abidjan (2018) and the local competition by Afrisam to reconsider the potentials of the Johannesburg Art Gallery (2019) to name a few.
He relishes these opportunities, adding that "competing and constantly taking on the opportunities to put the work I do out there allows me to test the skills I obtained through my studies. Although it is a lot of work, it can be a lot of fun!
"I feel that architects have a responsibility in evaluating space and considering the ways in which their designs can affect current issues. Through space, we can begin the conversations of decolonisation and re-empowerment as well as test solutions that these concepts bring. I hope my work can contribute to these ideas and add to the global conversation."
Kirsten Doermann, design lecturer in the School and Naran's supervisor believes that it is great that students "travel" through their work and contribute to the global debate.
"This work is significant because it highlights the need for interdisciplinary exchange and imagination for architectural work from within a very specific, African urban context. Furthermore, it signals that the output of our research for, by and through design is internationally recognised."
The Wits School of Architecture prides itself in creating an environment that pushes students to engage with industry, societal issues very early on their studies. It is common for its students to participate in local and international challenges.
According to Professor Hannah le Roux this is the second time that the Wits Architecture programme has been invited to put forward candidates to the Antenna show. "Last year two honours students were interviewed by Antenna, but not shortlisted. We are therefore really proud of Kirsten Doermann and Joshil Naran for bringing local design research in housing to this global stage," says Le Roux.
Naran will not be travelling to the Netherlands the home of Dutch Design, however, he will present virtually to a global audience as part of the festivals are online this year due to Covid-19.