10 years of broadcasting for VOW FM
- Wits University
Voice of Wits FM marks 10 years of great radio and growth.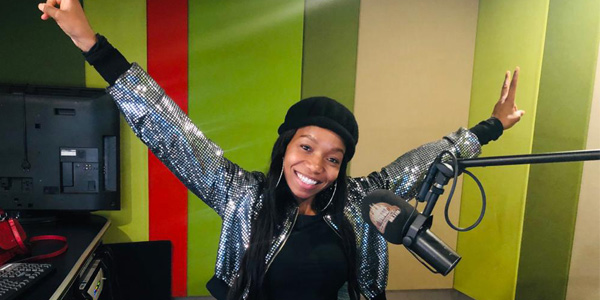 In its first decade, the station has achieved many milestones such as expanding its signal to reach more parts of Jozi and securing several accolades at national awards celebrating excellence in the industry.
Launched to great excitement in 2010 when the country was hosting the FIFA World Cup, VOW FM has come of age and retains the same energy which charecterised its birth and saw it distinguish itself among contemporaries.
The youth orientated station, based on the edge of Wits University is home to over 50 radio fanatics who serve as on air personalities, producers, music compilers and technical support staff.
The 24-hour broadcast station boasts over 22 shows ranging from health to current affairs, music to health. As university-based station, content is at the cutting edge inspired by the numerous knowledge endeavours on campus. Listeners can stream live.
Vice-Chair of the station's board, Franz Krüger, described the station's journey thus far as a remarkable one.
"It's been 10 years of great radio, 10 years of building individuals who have gone on to excel in radio mainstream and serving the community of Wits has been our greatest pleasure."
Voice of Wits FM also caters to over 20 radio lovers who enroll with the Wits Radio Academy on an annual basis. The station shares its facilities with the Academy students, which serves as a talent pool for the broadcast industry.
Kruger, who is also a Director in the Academy spoke briefly on this unique concept: "The Academy is a training model which is open to radio enthusiasts on the African continent; it enables one to enhance their radio skills."
Changes abound
This milestone comes at a time of great change and has tested the abilities of the station says Shoeshoe Qhu, Station Manager at VOWFM.
"This anniversary has given us an opportunity to reflect on our achievements and areas of improvements, but also to start thinking about what we stand you for as a youthful radio station in a country where unemployment is so rife and gender based violence has become endemic. What will be our role in post covid-19 pandemic?"
"One of the biggest lessons for us this year is that we cannot survive on just radio advertising as we have over the years, we need to find innovative ways to generate revenue," an area which requires creativity in light of the uncertainty.
However, one thing for certain is that the station is here to stay and will keep blossoming as it did when it first began. Although the station celebrates 10 years in its current form, it's history dates back to the 90s when it was at the Matrix.
We tracked down one of the station's alumni, Carlito Sheikh who hosted the station's breakfast show in 1995.
"We had all the equipment, I must say that it was more of a training ground more than anything. But it was a good experience and the passion that people showed was second to none," he recollects.
"We were just a campus station talking to students in the cafeteria at the Matrix. We'd have an audience watching us, sometimes it will just be five students but we would broadcast with so much energy and passion."
Sheikh, who now serves as a media consultant and a radio coach went on to establish an illustrious career within the broadcasting industry, which saw him spread his wings to YFM, Radio 2000, Lotus FM, 5FM and Kaya FM.
The radio great, detailed how important newspapers and magazines were of importance back then when the internet was not used.
"Reading was important, and it still is now especially if you're in radio. As a breakfast show host I'd rely on newspapers and magazines for content. Drum magazine was big and it was our go to publication," he said.
Enthusiastic volunteers and partnerships are what drives campus and community radio stations like VoW FM.
"We are eternally grateful to the volunteers that have come through the doors of the station. Our advertisers and clients have made it all possible for the station to continue with our work and the role we play in our community," concludes Qhu.
Tune into the station via vowfm.co.za; search VOWFM on Twitter, Facebook and Instagram.