Dedicated dozen nominated for science oscars
- Wits University
Twelve Wits scientists across disciplines have been nominated for NSTF-South 32 Research Awards, known as the 'Science Oscars', and eight are finalists.
The annual National Science and Technology Forum (NSTF) Awards, sponsored by South 32, recognise excellence and outstanding contributions to science, engineering and technology (SET) and innovation in South Africa. They are the largest, most comprehensive and sought-after national awards of their kind in South Africa.
Previously the awards were made at a glittering gala dinner. However, due to the Covid-19 pandemic, the 2020 awards will take place online on 30 July 2020.
The Wits scientists nominated represent schools and disciplines across the University, including: Biomedical Engineering; Geosciences; Chemical Engineering; Pharmaceutical Chemistry; Physiotherapy; Analytical Chemistry; Public Health; Microbiology; and Evolutionary Studies.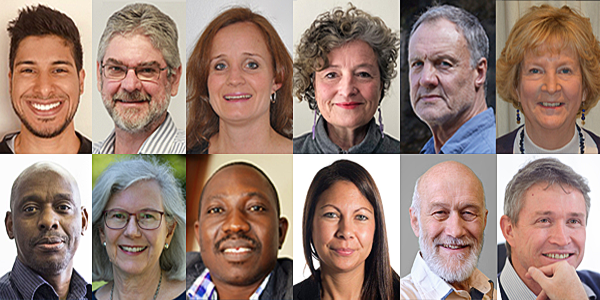 The Wits nominees pictured above left to right clockwise are: Mr Abdul-Khaaliq Mohammed; Prof. Mark Collinson (finalist); Prof. Benita Olivier; Prof. Chrissie Rey (finalist); Prof. Christopher Henshilwood (finalist); Prof. Judith Kinnaird (finalist); Prof. Luke Chimuka (finalist); Prof. Michèle Ramsay (finalist); Prof. Michael Olawale Daramola; Prof. Lisa C Du Toit Lee Shong (finalist); Prof. Raymond Durrheim (finalist); and Prof. Andrew Forbes.
The 12 are nominated in categories including lifetime achievement; researcher and emerging researcher; management; engineering research capacity development; water research; data for research; special annual theme; and communications.
Of the 12, eight have been short-listed as finalists. A finalist is a nominee who, in the opinion of the adjudication panel, is considered eligible for the award. This means that the nominee has made a significantly outstanding contribution to science, engineering and technology (SET) and innovation in South Africa and qualifies to be considered as a potential winner.
Durrheim and Ramsay are finalists in the Lifetime Award category; Chimuka is a finalist in the Innovation Award: Corporate Organisation category; Kinnaird in the Management Award category; Rey is a finalist in two categories: Lifetime Award and the Special Annual Theme Award: Plant Health; Du Toit Lee Shong in the Emerging Researcher category; Collinson in the Data for Research category; and Henshilwood in the Communications category.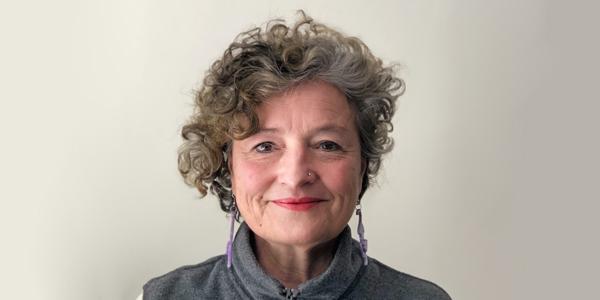 Nominations for excellence in science, engineering and technology
Prof. Rayond Durrheim, School of Geosciences; Prof. Andrew Forbes in Physics; Michèle Ramsay, Professor of Human Genetics and Director of the Sidney Brenner Institute of Molecular Bioscience; and Prof. Chrissie Rey, in Microbiology are nominated in the Lifetime category.
Commenting on his nomination, Durrheim said: "The Earth is my laboratory – it is an awesome and beautiful planet, and we need to work even harder to keep it so."
Forbes said, "For me, it is important to know that what you do makes a difference", while Ramsay commented, "We did not dream thirty years ago that we would ever be able to sequence whole genomes and at an affordable price".
Rey, who is also nominated in the 2020 Special Annual Theme Award for research and development and innovation in Plant Health, says: "I would like to thank the NSTF for the recognition of my contribution to plant pathology, in particular efforts to find solutions to combat plant virus diseases through applied biotechnology innovations."
Prof. Michael Olawale Daramola, formerly in the School of Chemical Engineering at Wits, is nominated in the category TW Kambule and NSTF Award Researcher category and also in the Engineering Research Capacity Development Award. Daramola's primary research focus is chemical and bioprocess engineering, focusing on nanomaterials and bioresource engineering.
Witsies nominated in the TW Kambule Emerging Researcher category include Associate Professor Lisa C du Toit in Pharmaceutical Chemistry. She is a Senior Researcher in the Wits Advanced Drug Delivery Platform Research Unit.
"As an emerging female researcher, it is my goal to proudly represent Wits in the field of Pharmaceutical Sciences. In South Africa and Africa as a whole, there is an urgent need to enhance the drug delivery and tissue engineering market," says Du Toit.
Benita Olivier, Personal Professor and Research and Postgraduate Coordinator in the Physiotherapy Department in the School of Therapeutic Sciences and the Research Director in the Wits Institute for Sports and Health, is also nominated in this category. She says, "I am shaped through many interactions with and contributions from others who I crossed paths with. Each of us have the ability to change the world … together".
Associate Professor Judith Kinnaird is nominated for the Management Award. Kinnaird is Director of the Economic Geology Research Unit and Co-Director of the Department of Science and Innovation Centre of Excellence for the Study of Mineral and Energy Deposits in the School of Geosciences.
"I have just tried to do my job to the best of my ability but I am delighted and honoured to be shortlisted for this award," she says. Kinnaird was named a finalist in this category on 2 June.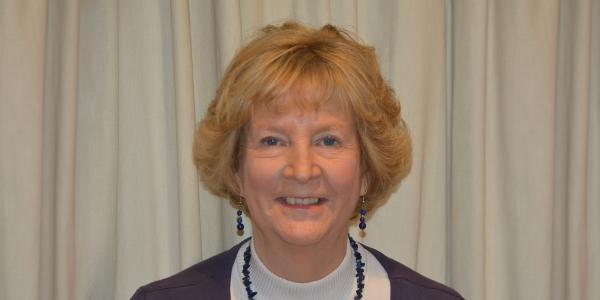 Professor and Research Group Leader in Environmental Analytical Chemistry, Luke Chimuka is nominated for the NSTF Water Research Commission Award and also in the Innovation: Corporate Organisation category. "Open mindedness and being focused is an important aspect in research related activities," says Chimuka, who is a finalist in the Innovation Award: Corporate Organisation category.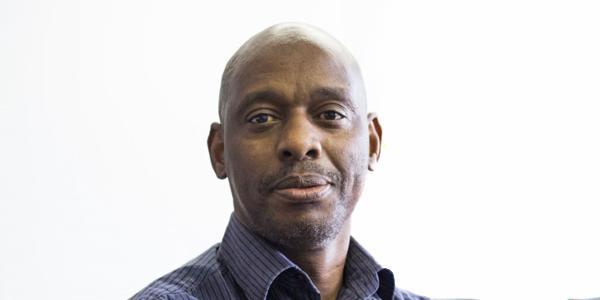 Mr Abdul-Khaaliq Mohammed, Lecturer in the School of Electrical and Information Engineering is also nominated in the Innovation Award Corporate Organisation. "I am honoured to be nominated and I hope that this will somehow lead to the successful commercialisation our bionic prosthetic hand so we can assist South African amputees as soon as possible," says Mohammed.
For their work in the field of researching public health in rural areas using the South African Population Research Infrastructure Network (SAPRIN), co-directors Prof. Mark Collinson and Dr Kobus Herbst are nominated for the Data for Research award.
Collinson says, "Building a national research infrastructure requires a sense of public service in the development of infrastructure and science, hence we are nominated as a team, and doing academic work that uses and advances the infrastructure, and in that sense the research focus is more personal."
Christopher Henshilwood, Distinguished Professor and Chair of the South African Department of Science and Innovation/National Research Foundation Research Chair Initiative in Modern Human Origins, Evolutionary Studies Institute at Wits is nominated for the Communication Award.
"This is a group nomination for an exhibition at the Iziko SA Museum in Cape Town showing the unique archaeological discoveries that have been made at three Middle Stone Age archaeological sites in the southern Cape," says Henshilwood. "The exhibition, titled Origins of Early Sapiens Behaviour: Mother Africa – Welcome Home showcases more than 30 years of archaeological research."
Dr Robin Drennan, Director: Research Development at Wits, says: "Research-focused universities, more than most organisations, rely entirely on the talent of their members to achieve great things. Thus, when 12 great Witsies are nominated as finalists in as prestigious an award programme as the NSTF, we all feel very proud. Getting to this stage is no simple matter – it represents many years, often a lifetime, of work and scholarly endeavor. We salute all the finalists and particularly those from Wits."