National Geographic seek to fund Wits student projects
- Wits University
Society seeks to increase its funding to South African students doing research in the country.
National Geographic Society (NGS) East Africa director, Chloe Cipoletta visted Wits last week to present a seminar and workshop on NGS research grants.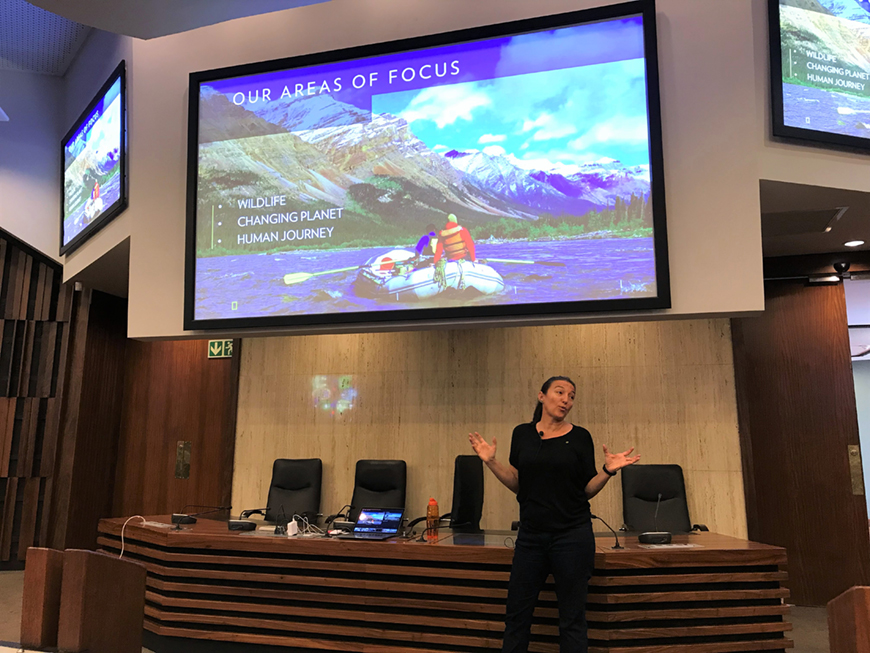 The society is seeking to increase the number of grants given to South African students, who work on projects in the country.
Cipoletta, who is based in Kigali, Rwanda, presented the workshop and seminar that covered the scope of the NGS grant programme – the fields that grants the fund, the different categories of grants, as well as the different funding levels – as well as a workshop on writing a winning grant application.
Download Cipoletta's presentation on NGS Grant Writing and the NGS Grant program and watch her talk in the video below. Visit National Geographhttps://www.nationalgeographic.org/grants/grant-opportunities/ic's grants page for more information.