Corridors of freedom and transformation through transit
- Wits University
Researchers have confirmed that transit-orientated development (ToD) is a good choice to ensure a spatially transformed Johannesburg in 2057.
The South African Research Chair in Spatial Analysis and City Planning (SA&CP) at Wits University, the Agence Française de Développement, and the City of Johannesburg launched the Spatial Transformation Through Transit-Orientated Development in Johannesburg – Synthesis Report in Johannesburg on Thursday, 3 August 2017.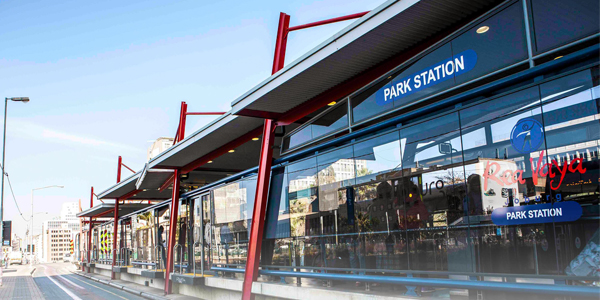 "The collaboration brings together institutions, each playing quite different roles in society, around a compelling agenda; that of building an urban future which meets the needs of and responds to the hopes of all segments of our society," says Professor Philip Harrison, SA&CP Research Chair.
The reports are the culmination of 18 months of research into transit-orientated development (ToD), which refers to concentrating urban development around stations to support transit use, and developing transit systems to connect existing and planned concentrations of development.
According to the report, the international experience supports the case for transit corridors in Johannesburg – they are useful and necessary planning instruments in urban regeneration, they improve sustainability, increase access for poorer communities, and improve rates bases in strategic areas. Reports in the series explore ToD through researching:
"The international experience supports the case for transit corridors – it is the right programme for our spatial, social and economic goals. The current forms and institutional arrangements demonstrate some of the key features of successful corridors found elsewhere," says Dr Margot Rubin, co-author and senior researcher in SA&CP at Wits.
Johannesburg's Transit Corridors programme is an ambitious mega project that builds on what already exists. Although ToD in Johannesburg has a 40-year time horizon, it has already seen some successes over four years. These include the provision and use of the Bus Rapid Transit (BRT) by certain communities, significant public environment and infrastructure upgrades, and the construction of vital services such as clinics in areas that were previously underserved.
Alexandra Appelbaum, co-author and researcher in SA&CP at Wits, said Orange Grove is already a ToD. The suburb is characterized by a key taxi route (via Louis Botha Avenue), it has high density with 5648 residents per kilometre², and walking is the key mode of transport for 41% of residents, which is a high proportion. Amongst Johannesburg's oldest suburbs, Orange Grove is home to a mixed income, diverse community.
"Louis Botha Avenue (Orange Grove in particular) is mixed-use and mixed income and has important businesses in varying size. Here care needs to be taken to support the organic processes of informal and formal entrepreneurship and to avoid potential gentrification and displacement that could result from interventions," says Appelbaum in the report, Contestation, Transformation and Competing Visions: A Study of Orange Grove and Norwood. "Mixed income doesn't necessarily mean integrated," she cautions.
Lessons from other nodes reveal:
"severe social pathologies" in Westbury that require social infrastructural interventions
better services, housing and community participation is required in Slovo Park
there is enormous potential in Marlboro South but poverty and living conditions must be addressed
Park Station Precinct, arguably the most important transit node in Johannesburg, suffers from a governance crisis rendering it unable to capitalize on its cosmopolitan and vibrant nature.
Researchers have recommended that the City develop a "toolbox of incentives" to enhance partnerships with private sector developers, and urged the City to pay close attention to safety and security, urban management and employment across the corridors. Public participation protocols require rethinking and possibly reconfiguration, the report says, because in their current formulation, they are not sufficiently able to include the voices of the poorest and most marginalised. Furthermore, public participation needs to be seen as a long term relationship with communities and stakeholders.
"The spatial and economic issues bedevilling Johannesburg are entrenched. Mega projects and ToD take time but it's worth staying the path. And partnerships do work - we should think through more partnerships," says Rubin.