Glenda Gray on TIME 100 List
- Wits Communications
TIME has named Glenda Gray, Full Professor: Research, in the School of Clinical Medicine at Wits, among the top 100 most influential people in the world.
Professor Glenda Gray has pioneered advances in preventing mother-to-child transmission of HIV, which has saved thousands of lives. She is an alumna of Wits Medical School and established the Wits Perinatal HIV Research Unit at Chris Hani Baragwanath Hospital in 1996. She is currently President and CEO of the South African Medical Research Council (SAMRC) and involved in HIV vaccine research.
Gray was born in South Africa and graduated as a medical doctor from Wits in 1986. In 1992 she qualified as a paediatrician from the College of Medicine South Africa. Internationally acclaimed for her work in HIV research, Gray has broken new boundaries, redefined scientific excellence and pioneered groundbreaking medical research that has shaped global communities and saved lives.
"Placing people at the centre of health research is the fuel for ensuring impact", says Gray.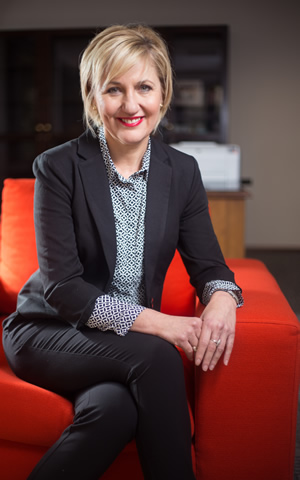 While at the helm of the country's medical research council, the custodian for health research in South Africa and globally known for its strategic impetus to respond to South Africa's burden of disease, Gray also chairs the Global Alliance for Chronic Diseases to lead research collaborations on chronic diseases worldwide. Her leadership style has enabled the SAMRC to acquire three consecutive clean audits, redirect resources to invest significantly in research in historically under-resourced universities and elevate the research agenda to build the next generation of black medical scientists in the country.
Gray's story over the years is nothing shy of dedication, commitment, and passion for addressing health issues that have and still affect South Africans. In 1996, together with James McIntyre, she co-founded the Perinatal HIV Research Unit (HPRU) based in Soweto where they developed a world renowned unit focused on HIV prevention and treatment. In 2002, when the South African government propagated AIDS denialism and HIV-infected women antiretroviral drugs (ARVs) to prevent transmission to their babies, Gray and McIntyre were awarded the Nelson Mandela Health & Human Rights Award for their work in response to this challenge.
Globally the medical community took note of their work and in 2003, in recognition of their research and advocacy to bring lifesaving antiretroviral therapy to mothers and people in need, Gray and McIntyre received the Heroes in Medicine award from the International Association of Physicians in AIDS Care (IAPAC).
"When you give a child an opportunity to grow up free of ill health, you give them hope to define a destiny of their own," says Gray, recalling how HIV took from South African mothers the joy of seeing their children grow up.
One of the highest orders in South Africa, the Order of Mapungubwe, was bestowed by the President on Gray for her life-saving research in mother-to-child transmission of HIV that changed the lives of mothers and their children and served the interests of South Africans. Since then Gray has been on a trajectory that has led her to becoming an internationally recognised leader in global health.
In the mid- 2000s Gray saw that the only path to an AIDS-free generation was in the development of potent biomedical interventions. She thus turned her attention to HIV vaccine research, believing it was critical to ending the HIV epidemic, and focused her research on investigating potential HIV vaccine candidates. As, the Co-Principal Investigator (PI) of the National Institutes of Health's (NIH) funded HIV Vaccine Trials Network (HVTN), an international network that conducts over 80% of the clinical trials of candidate HIV vaccines globally, she provides leadership at a global level with the HVTN PI, Larry Corey, and Co-PI, Scott Hammer.
Most notably, she spearheaded the clinical development of the South African AIDS Vaccine initiative's HIV vaccines, the SAAVI DNA/MVA candidates and conducted the first trial using these candidate vaccines in South Africa and the United States. In November 2016, an ambitious programme was announced to evaluate an HIV vaccine regimen in South Africa that, if successful, could be the first HIV vaccine to be licensed globally. Gray and her team are leading this trial - HVTN 702 - the first HIV vaccine efficacy trial in seven years.
TIME named another Wits scholar, Professor Lee Berger, a paleoanthropologist, to the same list in 2016.