On that first blimp
- Wits University
New research highlights radar's development in SA and that first echo.
A new paper on South Africa's contribution to the development of radar has been published in the latest URSI Radio Science Bulletin.
Dr Brian Austin, Wits alumnus and former staff member of the Wits School of Electrical and Information Engineering, researched and wrote the paper, titled: On the Development of Radar in South Africa and Its Use in the Second World War. It relates the first radar echo that was received in South Africa on 16 December 1939.
"The apparatus used in that first trial was designed at the University of Witwatersrand in Johannesburg, by a team led by Basil Schonland, Professor of Geophysics at the University, based on information supplied by Britain. With its designers soon in uniform as soldiers, the equipment operated in many theaters of war in Africa, the Sinai, and in Italy," the paper reads.
Austin's paper is published in a special section, titled: Some Less-Well-Known Contributions to the Development of Radar: From its Early Conception Until Just After the Second World War, in the latest edition of Radio Science Bulletin – the official journal of the International Union of Radio Science (URSI) based in Brussels, Belgium. The section contains unique and well-researched contributions on aspects of the history of the development and use of radar from South Africa, France, Ukraine, the former USSR and Hungary.
Now retired, Austin's research interests covered the fields of antennas and radio propagation as well as the history of radio and radar technology. He has published widely in all those areas.
Father of radar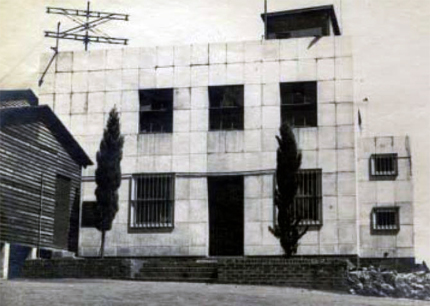 This latest paper is a historical look at the important contributions Wits scientists Schonland and others made to the development of radar and how it impacted the war. The South African radar system was ultimately deployed along a number of coastlines, including that of Egypt and the Middle East.
Schonland (1896-1972) is today considered the 'father of South African radar'. But he was also acknowledged as the world's expert on lightning as a result of the research he carried out at the Bernard Price Institute of Geophysical Research, which he founded in 1936.
By 1937, he had named most of physical processes involved in lightning discharges in the international literature. His terms such as the return stroke, the leader, the dart leader, and the pilot streamer were in common usage by lightning researchers elsewhere.
In 1938 he received Britain's highest scientific accolade when he was elected a Fellow of the Royal Society. In 2000 he was elected South Africa's 'Scientist of the Century'.
Also read about the "first radar echo" some 77 years ago and how a 'lost' artefact from WWII finally found its way home to Wits.