The balancing act of managing and motherhood
- Sumaya Mamdoo
Enthusiasm, patience and diligence are some of the traits that earned Prof. Sumaya Laher the title of Wits Covid-19 Hero for her role in supporting Witsies.
"People needed to know that if there was something or any support that they needed they could speak to somebody; communication and connection were key during this time, and it is one of the things that we tried to maintain in the department."
This is what Professor Sumaya Laher, Head of the Psychology Department at Wits had to say about providing support to those around her during the pandemic.
Professor Laher has been in the psychology department at Wits for 22 years. She started as a tutor and worked her way up to head of department, (HOD) with her inaugural speech taking place in 2020, amid the pandemic. She has worked tirelessly to ensure that the department was able to complete the academic year while showing support for students during covid-19.
Laher entered higher education as South Africa was transitioning from apartheid to democracy and after volunteering at the Johannesburg Institute for Social Services where she worked with children from broken homes or who had been abused. "In my community, there were no psychologists, but it was very clear that mental health was a concern," she adds.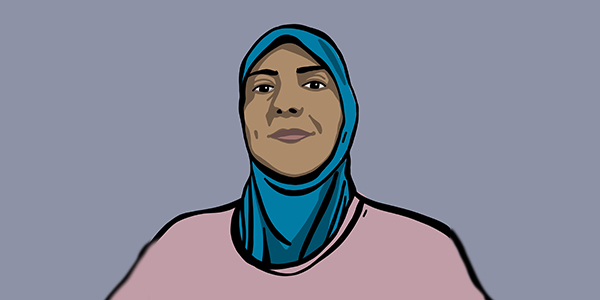 "Students choose contact universities for a reason and when that contact is not happening it's a problem," says Laher. Lecturers cannot meet student's needs and are inundated with emails, at times not being able to get to everyone. Students are spending more time trying to get to grips with recorded lectures or annotated powerpoints. She adds that the pandemic and isolating lockdowns have exacerbated the mental health issues in students. "[I] just needed to maintain the morale," she adds.
As the HOD of the largest university psychology department in the country, Laher knows that the education and support given to students during this time is vital, but she chooses to look at this change in a positive light. Laher says: "We hope that the future will be an exciting, creative combination of lessons learned during the pandemic as well as other innovative techniques that will enable us to function as a world-class university."
Laher also sees more value in being an academic and says: "I think I saw how much I can contribute back to the field by being an academic; I have the ability to impact policy in the area of mental health as well as train and shape young minds on a larger scale than being in private practice."
Other achievements include Professor Laher serving as president of the Psychological Society of South Africa, founding the African Journal of Psychological Assessment, and associate editor of the South African Journal of Psychology. She balances all of this whilst managing two teenagers and a three-year-old.
"All staff but especially female staff should not feel like they have to hide their family responsibilities from work," she says. Colleagues should acknowledge that people have a life outside of work and the collegiality and support that has been shown by the department and university allow her to continue her passions of students and research.
Professor Laher said:" I have a passion for students and working with students and I have a passion for research. Research helps us go forward in many aspects. Going forward she hopes to see student research amalgamating with staff research to produce innovative solutions that promote sustainability and address the many inequalities we are challenged with locally and internationally. In particular Prof. Laher is passionate about equitable access to mental healthcare and psychological services and hopes her work will contribute to influencing the national agenda in this regard.
About Wits Covid-19 Heroes
The Wits Heroes Series celebrates staff and students who went beyond the call of duty at the onset of Covid-19 in 2020. Wits Heroes were nominated by members of the Wits community. Discover other Heroes.