Team work makes the Science Faculty work
- Wits University
A love for teaching and learning, and a deep commitment to the provision of high quality educational experiences drives the Faculty of Science.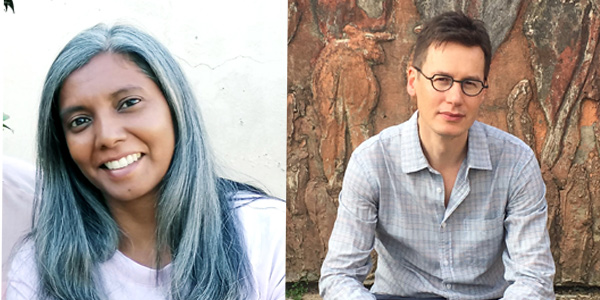 Many academics are clued up when it comes to new technology, but many have had to fast track their learning over the last year. It therefore is no surprise that the move to online learning caused concern for some students as they pondered how their favourite old-school lecturer would cope. Lecturers in turn were also worried about the pace of change and the ability of students to cope.

Dr Kershree Padayachee, a Senior Lecturer and Academic Advisor in the Science Teaching and Learning Unit (STLU) and Professor Willem Conradie stepped up in the Faculty of Science when Covid-19 changed teaching and learning. Conradie, Padayachee and the members of the STLU had to respond quickly to the needs of staff and students as they transitioned.

Although the University had used the Learning Management System (LMS) before Covid-19, this wasn't necessarily used extensively for teaching and learning and due to this, lecturers were feeling very unsure as how to navigate that space.
Padayachee's role was to support staff transition online and encourage users to do more than just upload recordings and material.
"Online demands a lot more thought to be effective, and all of this was done in a way to ensure that learning continued to happen effectively" says Padayachee who has worked in various Schools since joining Wits 19-years ago. It also helped that she had experience in teacher professional development having worked at the Wits School of Education and Wits' Centre for Learning and Teaching Development (CLTD) which is responsible for the ongoing professionalisation of university teaching.
The transition took many hours of planning and collaboration with staff.
"Firstly, [the Faculty] created a website for staff where we provided various training materials on how to create videos for lectures, how do you redesign your course for online offerings, the considerations that you need to go through on a conceptual, pedagogical level," says Conradie.

On the technical level, the team also had to create and find resources on making lecture videos, the different ways to conduct online assessment for the benefit of the students and deal with the fact that the learning management system did present certain limitations.
Lockdown also erased the laboratory practicals and field trips which are a vital learning component. As these were University-wide challenges, the Faculty collaborated with others at Wits to find solutions; oftentimes these were applicable across faculties.

Asked what motivates her, Padayachee says "it's a love for teaching and learning, and a deep commitment to the provision of high quality educational experiences for all our students," that drives her.
However, she is quick to acknowledge that while it is gratifying to have been nominated as a Wits Covid warrior, the success was a team effort.
"I never once worked in isolation. I am very much a part of an incredible STLU team, and the STLU as a whole, must be acknowledged."

"There is a strong commitment to teaching and learning. Everybody worked really hard in ensuring that students got laptops, students came back to campus for those students who were in difficult situations and that students received psychological support," she concludes.