Teaching and medicine – a perfect blend against Covid-19
- Wits University
Two disciplines have paved the way for Hartmann to make an impact on the lives of others.
Dr Carol Hartmann who has been nominated as a Wits Covid-19 Hero is thrilled and humbled to be recognised amongst the stars who were, and continue to be, instrumental in the success of the Faculty of Health Sciences, and ultimately Wits University.
Hartmann played a pivotal role in the re-designing of the Learning Management System (LMS) to adapt to the demands of remote learning at the onset of Covid. Using her background in curriculum design and e-learning, she supported fellow academics in adjusting to the new medium of teaching and learning, ensuring continuity of the academic programme.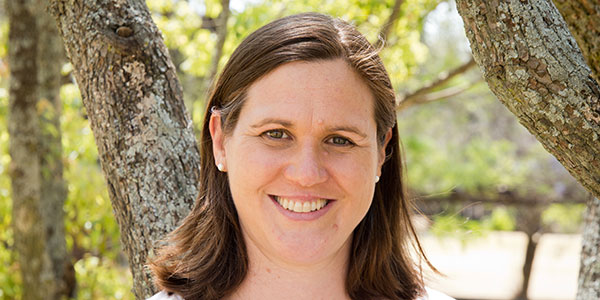 Her work did not stop there. Acutely aware of the socio-economic dynamics of South Africa, including the gaps in infrastructure development, Hartman advocated for students and set up various intervention systems to support students. This includes a student tracking programme to identify those suddenly at academic risk; initiating a Summer boot camp and catch-up sessions for students from disadvantaged backgrounds.
These efforts benefited the students and led to improved academic success for many of the students.
Hartmann credits colleagues and students for the milestones achieved.
"The work that was done was really a team effort with the staff of the Centre for Health Sciences Education, Unit for Undergraduate Medical Education (UUME) and E-Fundanathi as well as academic colleagues," says Hartmann.
"The students also have shown incredible resilience under difficult conditions," says Hartmann who also coordinates the first and second year of the MBBCh programme in the UUME.
"They have risen to the challenges brought about by the abrupt change in how they must learn. It has been difficult for them, especially with the need to attend to personal challenges as well as those that occur in the academic space. Their motivation and hard work during this time has been inspiring."
The past months have been challenging but also a time to discover one's abilities, remarks Hartmann.
"I've learnt that we are more capable than we sometimes think we are. If I look back at what we have achieved over the past two years, many of us would have said it was impossible and yet we did it. I've also learnt that there are many different solutions for a problem."
This, however, does not come as a complete surprise as human beings are a remarkable creation and it is this that attracted her to occupation. From a young age, she was very interested in the structure and function of the human body.
"Initially, I was interested in studying physiotherapy but work shadowing my father, a paediatrician, and his colleagues shifted my interest to medical practice."
She completed her medical degree in 2004 at the University of Cape Town. She spent time working as a medical officer in neonatology and surgery before pursuing her passion for education taking up a position in the School of Anatomical Sciences at Wits where she taught systemic and regional anatomy for nine years before moving to the UUME.
Moving into teaching was a natural progression and something in her DNA.
"My mother was a teacher and she also inspired me. Throughout my University studies, I had tutored and enjoyed helping people learn. This combined with my interest in the human body led me to a lecturer position in the Anatomical Sciences where I developed a passion for education and curriculum design."
Wearing many hats, one wonders if she has time for anything else.
"Time with family and friends, especially getting out into nature, is invaluable. Building Lego is also very therapeutic. With so many tasks to do, I've also learnt the value of being present and making the most of the time I have with family and friends. Although that is still a skill I am working on."
With the new-year around the corner and the pandemic constantly challenging the way we live, Hartmann is upbeat and encourages staff to garner their strength.
"There will be a lot to be done and often times it will seem insurmountable. Celebrate how far we have already come and what we have achieved and allow that to spur you on to tackle the next small step in doing things better."
In her tireless service of not only her unit but the entirety of the Wits and academic community to successfully adapt and complete a covid filled year, Dr Hartmann is clearly a champion and an integral player in driving #WitsForGood.
About Wits Covid-19 Heroes
The Wits Heroes Series celebrates staff and students who went beyond the call of duty at the onset of Covid-19 in 2020. Wits Heroes were nominated by members of the Wits community. Discover other Heroes.