Protecting frontline healthcare workers
- Wits University
There is no question that without the PPE training, the virus would have spread more rapidly in the hospital where students and staff were placed.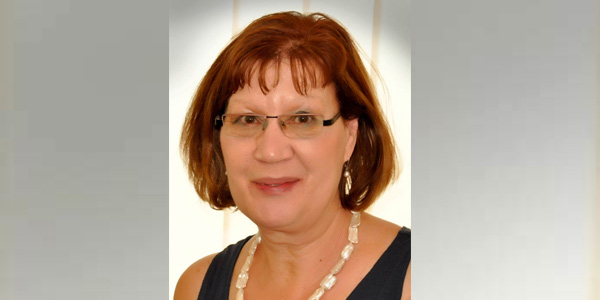 The Covid-19 pandemic has been a trying time for the Faculty of Health Sciences as it juggles keeping its students and staff safe with continuing academic and clinical training to ensure that these frontline healthcare workers are knowledgeable about the virus.
The Head of the Department of Nursing Education, Professor Shelley Schmollgruber, and her staff are nominated as Wits Heroes for their role in training healthcare workers about Covid-19 and its treatment and protocols at the onset of the pandemic. This also ensured the safety of these frontline healthcare workers.
Schmollgruber became the Head of Department in January 2020, just two months before the pandemic started in South Africa. As an expert in infectious diseases, she recognised that upskilling students and staff would be crucial for sustaining the nation's healthcare system. This Wits department was ideally suited for this role, as the Department offers a range of specialities, including Intensive Care, Trauma and Emergency, and Infectious Diseases.
Health sciences students were trained on the correct use of personal protective equipment (PPE), as well as personal and patient care, against the spread of Covid-19.
To provide teaching and learning expertise, Schmollgruber says that her Department was approached to assist with training staff in the Intensive Care Unit at the Charlotte Maxeke Johannesburg Academic Hospital (CMJAH). She notes that, although the Department's response came naturally due to their good relationship with CMJAH, "there is no question that without the PPE training undertaken by this Department, the virus would have spread more rapidly in the hospital where students and staff were placed".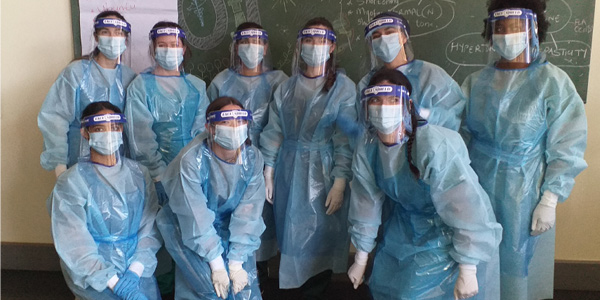 Staff members with specific knowledge of infection control ran these training sessions. "They used the opportunity to be innovative and to engage their students … giving them the skills to manage the pandemic in their own areas of practice," says Schmollgruber.
More than 300 CMJAH staff members were trained in May and July 2020 and the Nursing Education Department continued to initiate staff training at the CMJAH feeder hospitals in Gauteng.
This Wits Department is also active in numerous Covid-19 initiatives such as running feeding schemes in the Westbury community and donating food parcels to communities whose livelihoods have been impacted by the pandemic. The Department has also secured partnerships with organisations such as the Kindness Corporation, to donate facemasks, which have become mandatory at this time. Nursing students have joined in the charitable effort by collecting knitted baby clothes and donating them to the Newborn project.
As the pressure on the healthcare workers continues, Schmollgruber credits the success of her Department to her team for their immediate and enthusiastic responses through the difficult times emphasising that "their concern for one another and those in the community was manifest during this period".