Winning hearts and minds
- Wits University
One of the greatest compliments that an academic can receive is to be recognised by grassroot structures and the community that one serves.
The rural community of amaMpondo in the Eastern Cape will award Professor Mzikazi Nduna, Head of the School of Human and Community Development in the Faculty of Humanities at Wits.
A gender activist, Nduna will receive the Queen Mamjoli Award for advocating for and promoting social justice, particularly gender justice. The award will be made during the annual Mpondo Culture and Heritage Festival on 9 September 2017 at the Lwandl' Olubomvu Great Place.
Nduna is renowned for her research in HIV and AIDS, father connections, sexual and reproductive health and rights, gender and gender-based violence, and psychological distress pertaining to women, children, and sexual minorities.Read: Lecturer leads fight for girls' right to a future.
Her work has also attracted the attention of the Business Women's Association (BWA) of South Africa. She is nominated in the Education Category of the BWA Businesswoman of the Year Awards taking place on 7 September.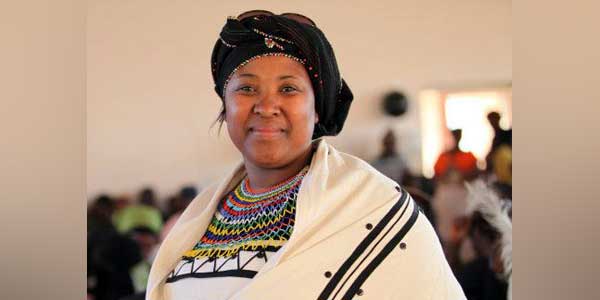 Of these awards, Nduna says:
"This recognition is very important to me and is a reflection of my contribution beyond the education sector. I am happy that I am recognised for using my voice to advance social justice and feel content that I am able to use my access to allow others access."
Nduna's relationship with the people of amaMpondo runs deep and can be traced to 1997 when she worked as a regional project manager in a Department of Health-funded HIV and AIDS Training Project under the auspices of the Planned Parenthood Association of South Africa.
She took the people of the Eastern Cape with her to the University of KwaZulu-Natal in 2000, where she investigated the effects of maternal depression on the mother-child dyad [a pair of people who interact] in the community.
Although Nduna has changed employment and grown in stature over the 20 years of her career, the amaMpondo people have stayed with her.
"Mpondoland is my second home," says the National Research Foundation Y-rated researcher.
She is particularly proud of the relationships that she has formed, which advance both research and community development.
"My work has enabled Wits students to form relations with the people of amaMpondo. More importantly, our research work has allowed us to highlight the plight of the Mpondo so that our research findings join the call made by other researchers to focus on and improve the quality of life of the Mpondo people."
Nduna has co-authored 51 peer reviewed journal articles, three book chapters, and presented at international and local conferences. She develops generic training material for research field workers for related studies.